Proclamation of two nature reserves – Linksfield Ridge and Northcliff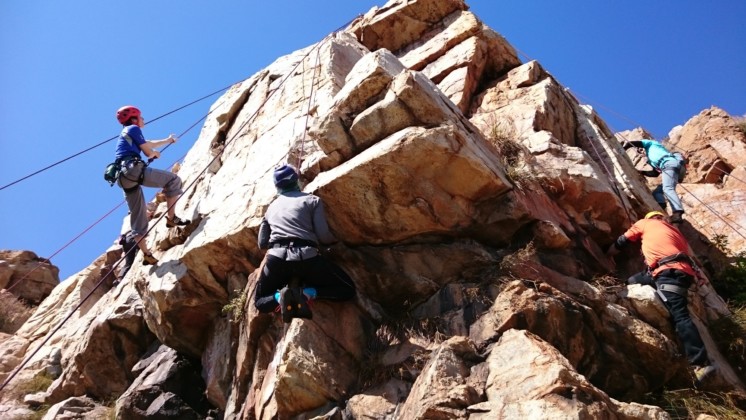 NOTIFICATION: THE PROCLAMATION OF 2 (TWO) MUNICIPAL NATURE RESERVES NAMELY: NORTHCLIFF AND LINKSFIELD RIDGE IN TERMS OF THE NATIONAL ENVIRONMENTAL MANAGEMENT: PROTECTED AREAS ACT 57 OF 2003.
In accordance with the requirements of section 23 (2) (b) of the National Environmental Management: Protected Areas Act 57 of 2003, a site is required to be declared as a nature reserve to protect the area, if the area has significant natural features or biodiversity; is of scientific, cultural, historical or archaeological interest or is in need of long term protection for maintenance of its biodiversity or for the provision of environmental goods and services. Furthermore section 23 (c) also suggests that a site can be declared a nature reserve in order to provide for nature-based recreation and tourism opportunities.
The City of Johannesburg is in the process of proclaiming two sites (Northcliff and Linksfield Ridge), each with unique and important biodiversity, as nature reserves under the Protected Areas Act. The two sites are located within the City of Johannesburg's Metropolitan Municipality, in the Gauteng Province (Please see the attached map below for an indication of the region of interest). The proposed project involves the following processes, from a broad-level perspective:
Verify boundaries and conservation value of site;
Undertake Biodiversity Assessments;
Compile a motivation for proclamation;
Develop Draft and Final Ecological Management Plans;
Draft notice of intent to declare;
Prepare draft proclamation notices for the Government Gazette and newspapers;
Collate all supporting documents for submission to the Gauteng Department of Agriculture, Rural and Social development for the proclamation of the two Municipal Nature Reserves.
Please download the background information document (BID), providing more detail regarding the project, at the link below:
https://gallery.mailchimp.com/73701c9e1c1d7c60fb676d8c0/files/df1e1258-ee44-4608-b25c-66c3a4111f79/CoJ_PII_BID_25.07.2017_GR.pdf
The City of Johannesburg has appointed EOH as consultants, to complete the proclamation process.
Should you know of anyone that may have an interest in this matter, or would want to be added to the mailing list, please submit their details in writing to the contact person below. Furthermore, should you have any queries or concerns, or for more information, please do not hesitate to contact us.
For more information, please feel free to contact me:
Tel: (011) 607 8389 (Extension 8389)
E-mail: gideon.raath@eoh.co.za
Yours sincerely,
Gideon Raath
Environmental Consultant