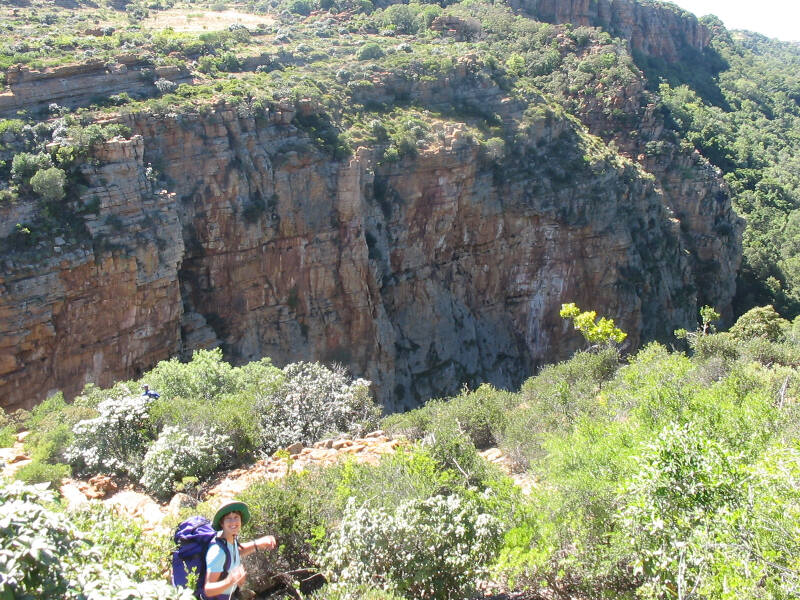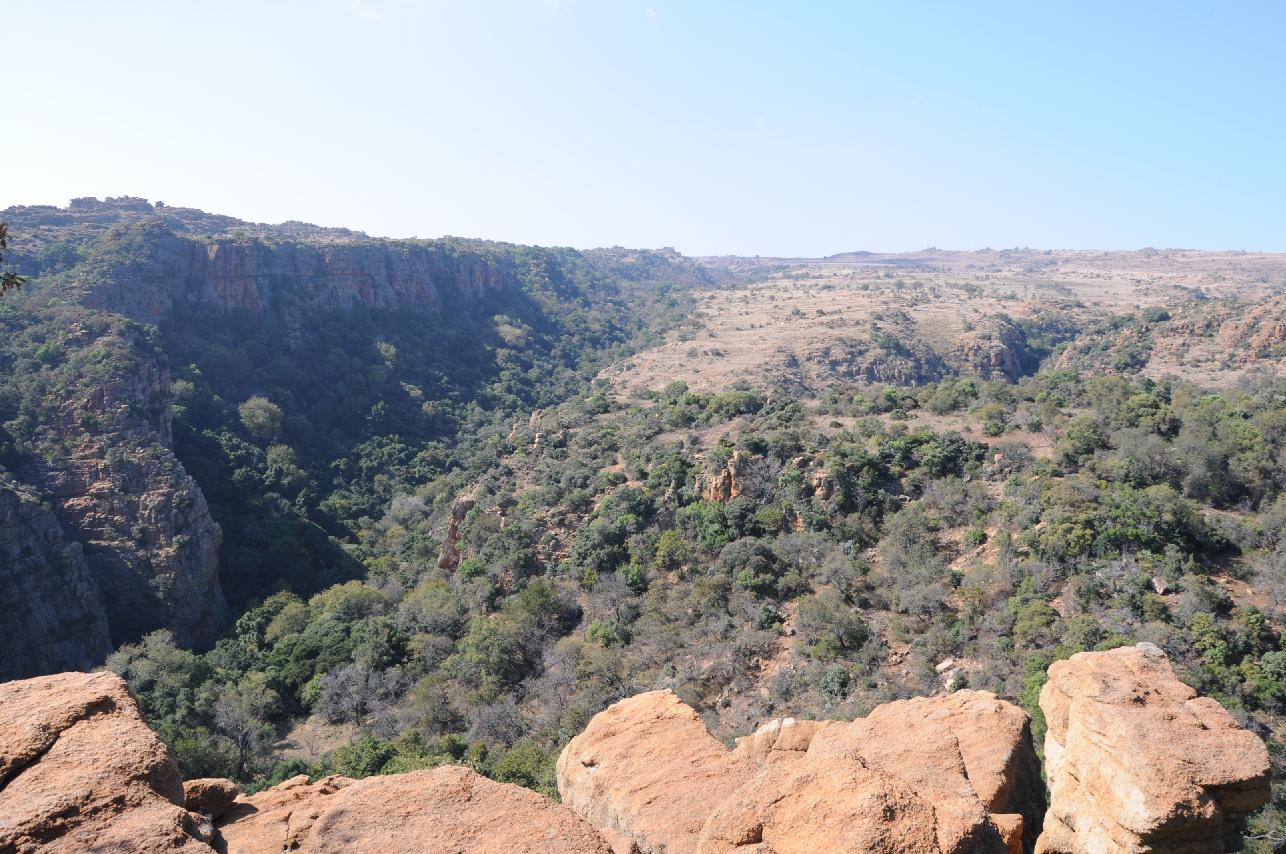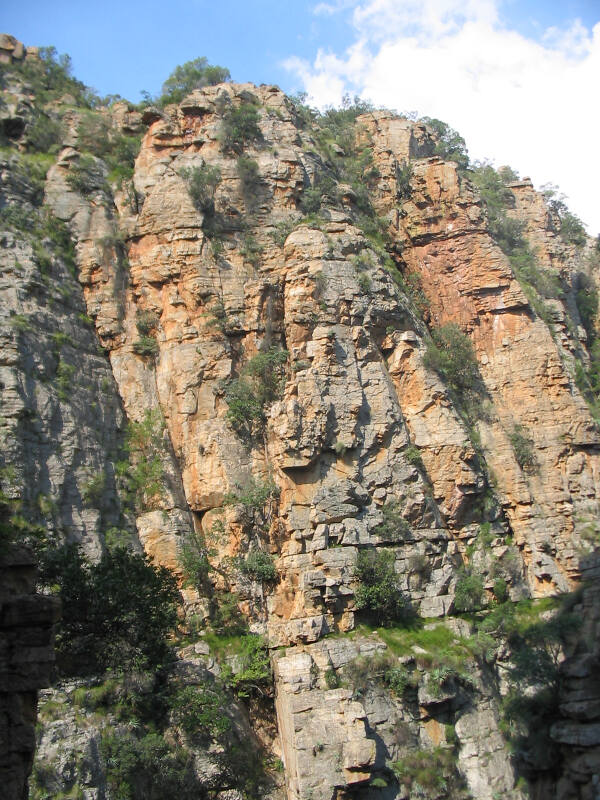 With soaring cliffs, cascading waterfalls, crystal clear pools and majestic old trees through which the sun dapples, Upper Tonquani is considered by many as the most beautiful and spectacular of all Magaliesberg kloofs.
The land is owned by the MCSA, so is open to MCSA members and guests (1 guest per member) ONLY. The MCSA has a servitude to access Upper Tonquani from the south, which goes through Askari Game Reserve – members only, (old Bertrams). The access code to the gate can be obtained from the MCSA administrator. Alternatively, walk in from Mountain Sanctuary Park or Calabash. Get permits from MCSA Johannesburg Section for the latter (MSP/Calabash). – Contact: 061 461 8259 or admin@jhb.mcsa.org.za
Approximate travelling time from Johannesburg
The Southern access takes about 1 hour including a few kilometres on dirt road. The Northern / Mountain Sanctuary Park access takes about 1.5 hours via Breedtsnek (the road is in very bad condition so a 4×4 is strongly recommended), or 2 hours via Buffelspoort Dam.
Parking at Askari Game Reserve is safe, contact the MCSA for details – members only. (Parking fee of R40/car/day is payable to MCSA JHB). Safe Parking is available at Mountain Sanctuary Park, GPS: 25° 50.173′ S (25° 50′ 10″ S) 027° 28.564′ E (027° 28′ 33″ E). Please see attachment below for access via Mountain sanctuary Park.
The Southern walk in takes about 1 hour 15 mins, and is strenuous but not severe or technical. The Northern/ Mountain Sanctuary Park walk in takes about an hour and is also strenuous but not severe or technical.
Camping, with no facilities, is available on the cliffs overlooking Upper Tonquani. There's no water available here, so you need to get water from the kloof. Otherwise Mountain Sanctuary Park has camping and chalets, as well as ablution facilities and a small shop.
Availability of water for drinking
There's water all year in the kloof, which is safe to drink.
The MCSA has published a route guide, Rock Climbing Routes in the Tonquani Complex', which is available from them; otherwise there's an online guide at: www.saclimb.co.za
Upper Tonquanihas over 150 trad climbs of all grades, including a range of easy climbs, many of which are considered classics. Most climbs are multi-pitch, with descents via gullies or abseiling off trees. The rock is generally excellent and the views spectacular. As the kloof is wide and sunny, it is relatively warm even on cold winter days.
While the walk can be long for a child, it's certainly possible.
Great wild camping in the quiet; superb birdlife, including Black Eagles and plenty of hiking opportunities. People often go kloofing all the way to Mountain Sanctuary Park, via the Help-help pool and Lower Tonquani.
Safety has not been an issue as the kloof is generally well protected from vagrants/thieves as it is quite far from the lower parts that have seen crime. The access traverse above the Help-Help Pool between Upper and Lower Tonquani is over polished rock and hazardous to inexperienced parties.
Mountaineering (climbing and hiking) is de facto an activity which carries certain inherent risks. Neither the MCSA, nor any of its members or representatives accept responsibility for any deaths, injury or illness sustained or suffered by any person or for any theft, loss or damage to any property that result from participation in MCSA activities, no matter in what manner caused and whether allegedly due to negligence or not.