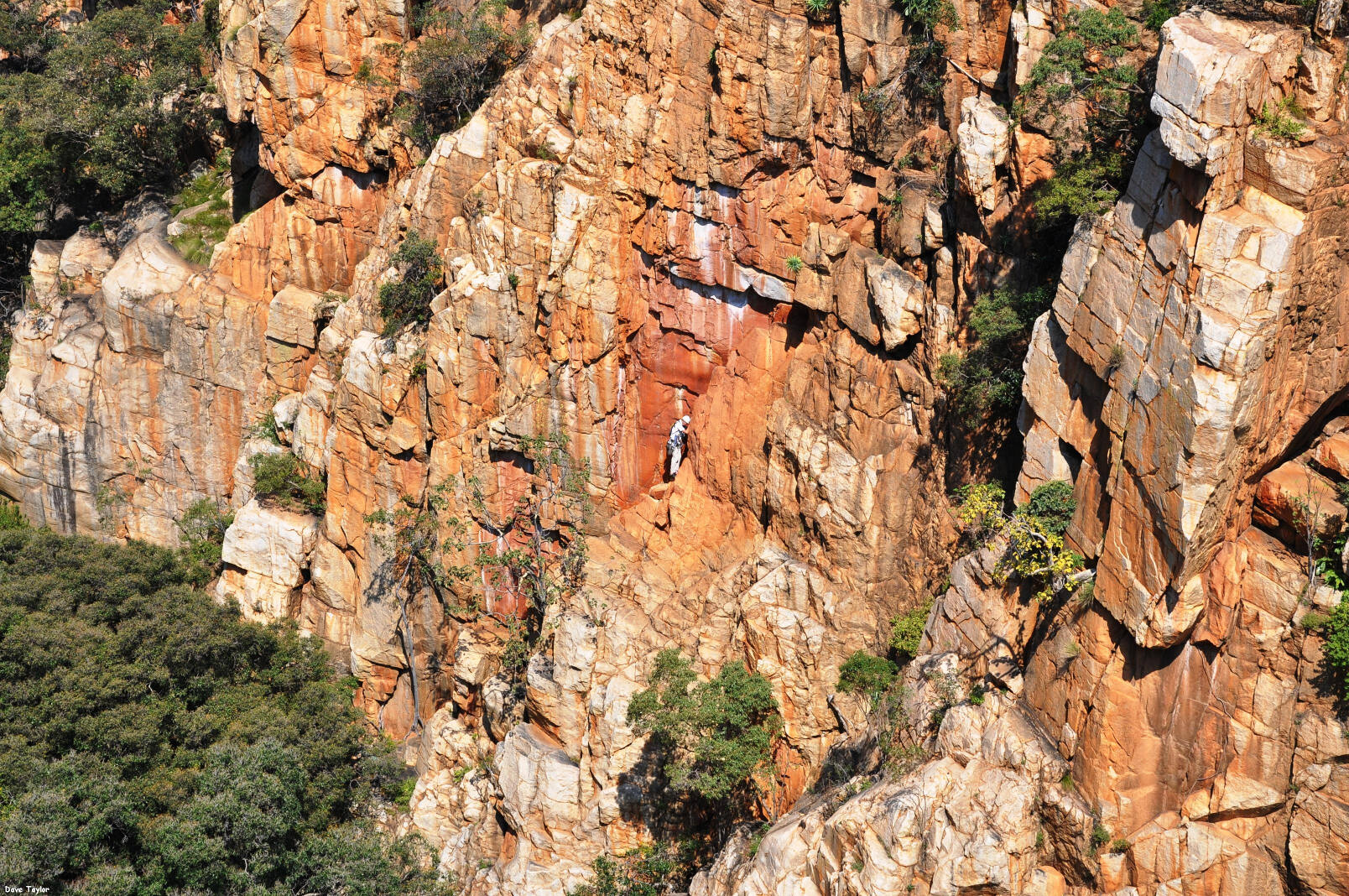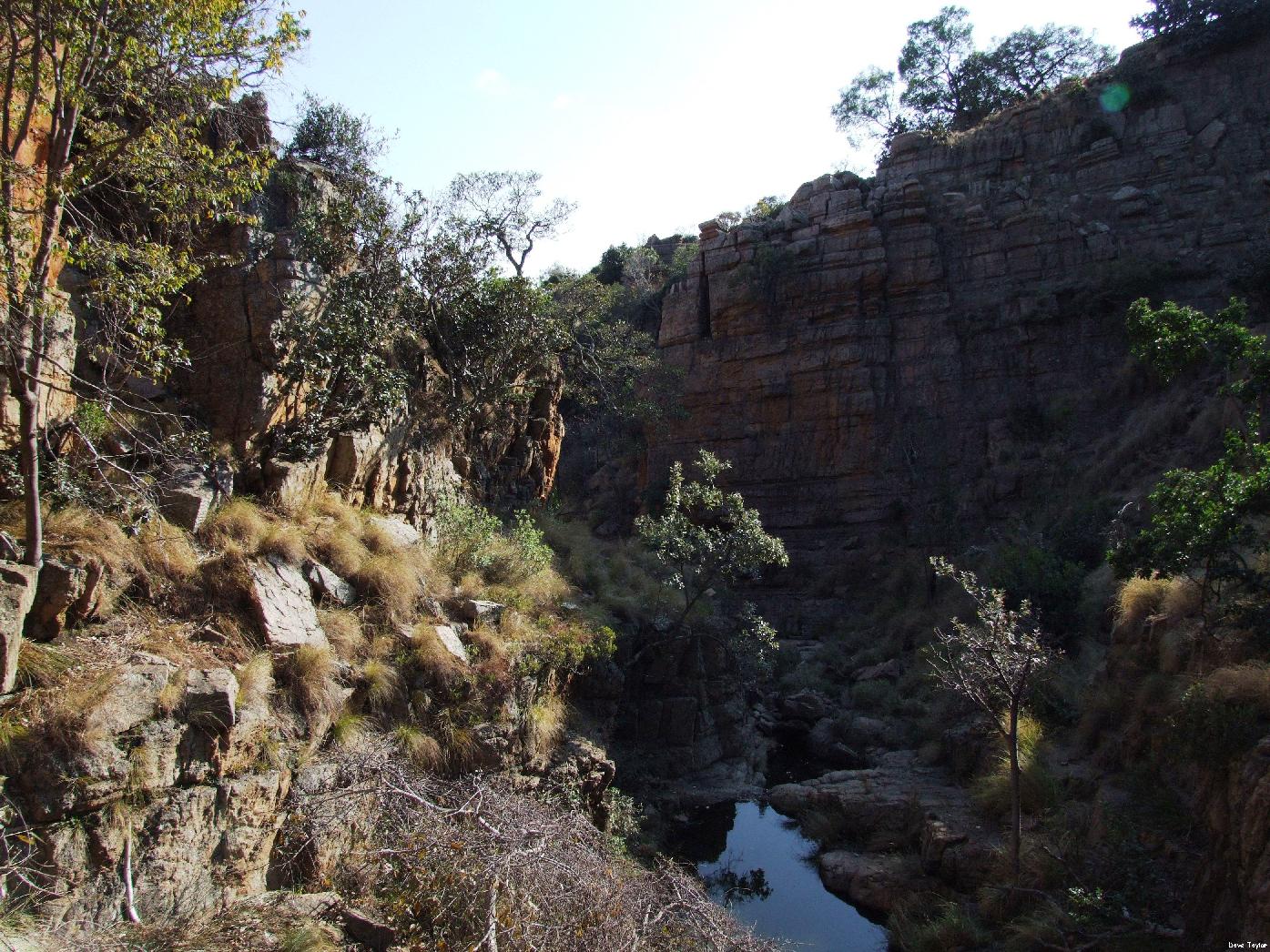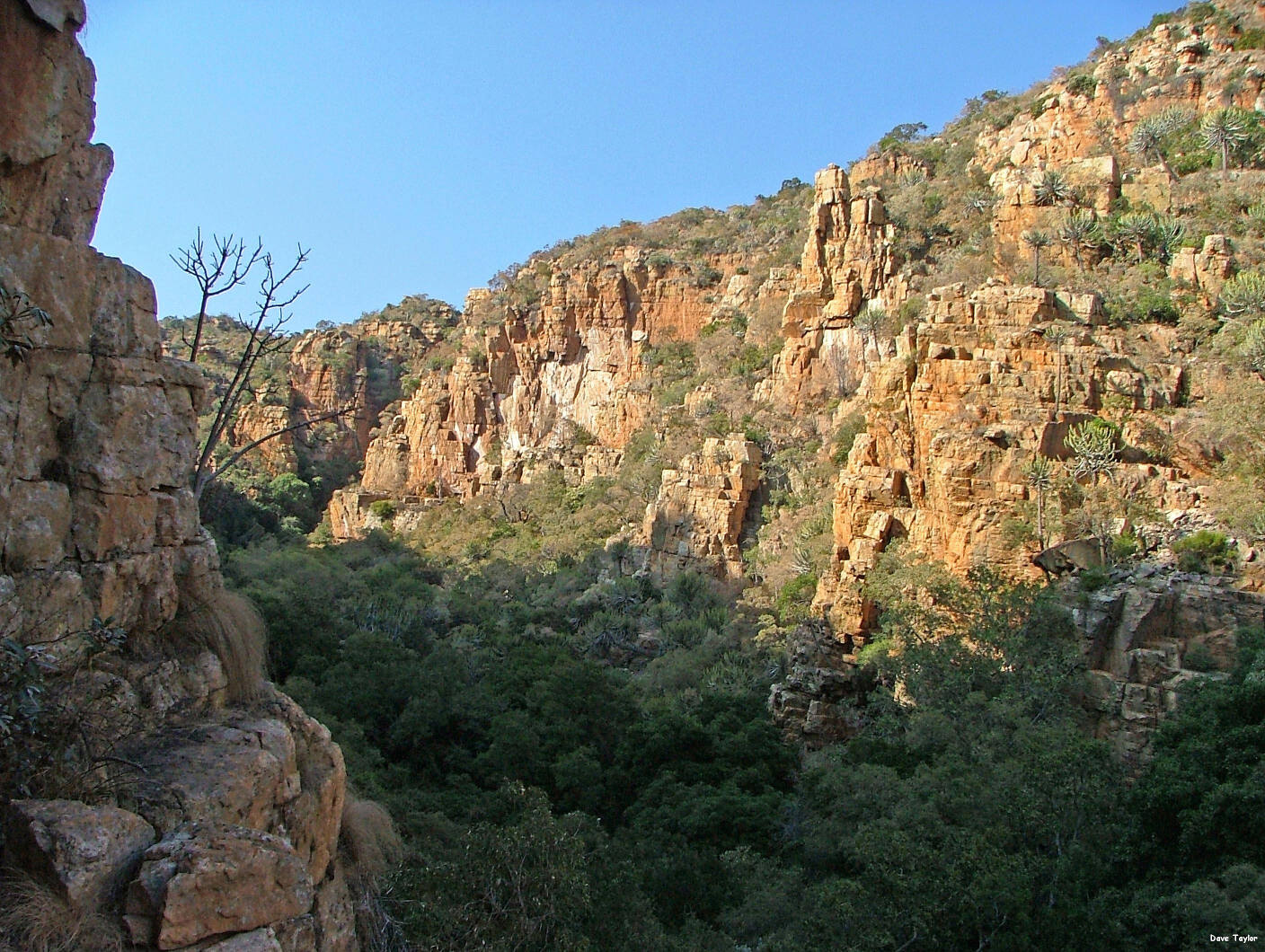 Kranskloof is one of the closest Magaliesberg trad climbing areas to Johannesburg. With one of the shortest and flattest walk-ins, it's an open, sunny kloof with a good variety of climbs between the grades of 11 to 22.
Kranskloof is privately owned and access is at the discretion of the land owner. No permits are available for non-members. A cash charge of R40 per member and per guest is charged, to be paid to the MCSA Administrator, who will pay the owner.
Approximate travelling time from Johannesburg
The parking area is located near a farmhouse and is considered safe.
The walk in to Kranskloof is the shortest for a Magaliesberg trad climbing venue with a total distance of 900 metres over relatively flat terrain, though it takes about 25 minutes because the path is heavily overgrown.
Camping in the kloof is not allowed. The land owner intends opening a bunkhouse/ guesthouse from April 2012.
Availability of water for drinking
Water is generally available throughout the year at the lower section of the kloof, but it is best to take water when climbing during the winter months.
The MCSA Jhb Section has published a route guide for Kranskloof, which is available from them.
There are approximately 160 trad climbs in Kranskloof, most of which are two pitches in length. The venue has a good variety of climbs between the grades of 11 to 22. Climbs can be found in either the sun or the shade. Access off the climbs is generally by walking down various gullies as indicated in the route book.
Yes – the walk in is only 900 metres, though the path is overgrown and care will need to be taken.
The pools are too small to swim in, but are big enough to splash around in to cool off, especially for children.
The owner of the property did note that there was a large python in the kloof.
Kranskloof access is restricted to each MCSA member taking one guest. No permits are available for non-members.
Mountaineering (climbing and hiking) is de facto an activity which carries certain inherent risks. Neither the MCSA, nor any of its members or representatives accept responsibility for any deaths, injury or illness sustained or suffered by any person or for any theft, loss or damage to any property that result from participation in MCSA activities, no matter in what manner caused and whether allegedly due to negligence or not.