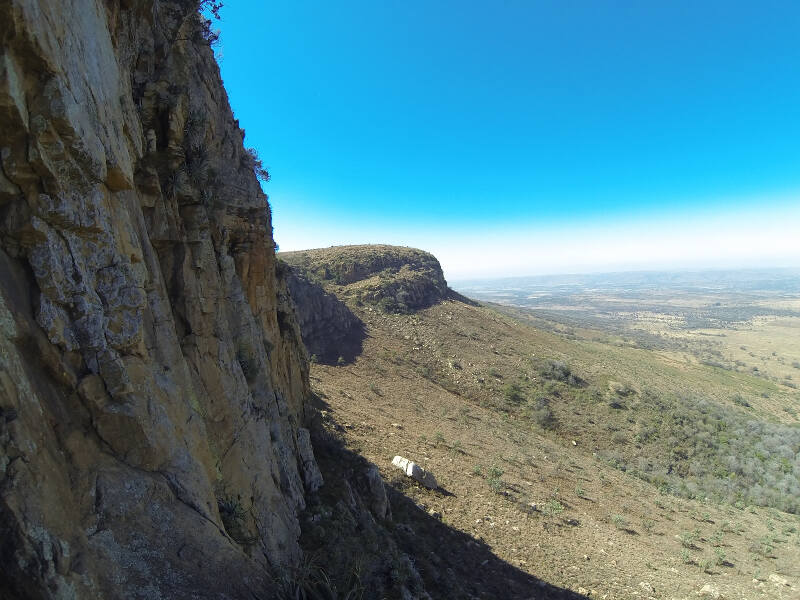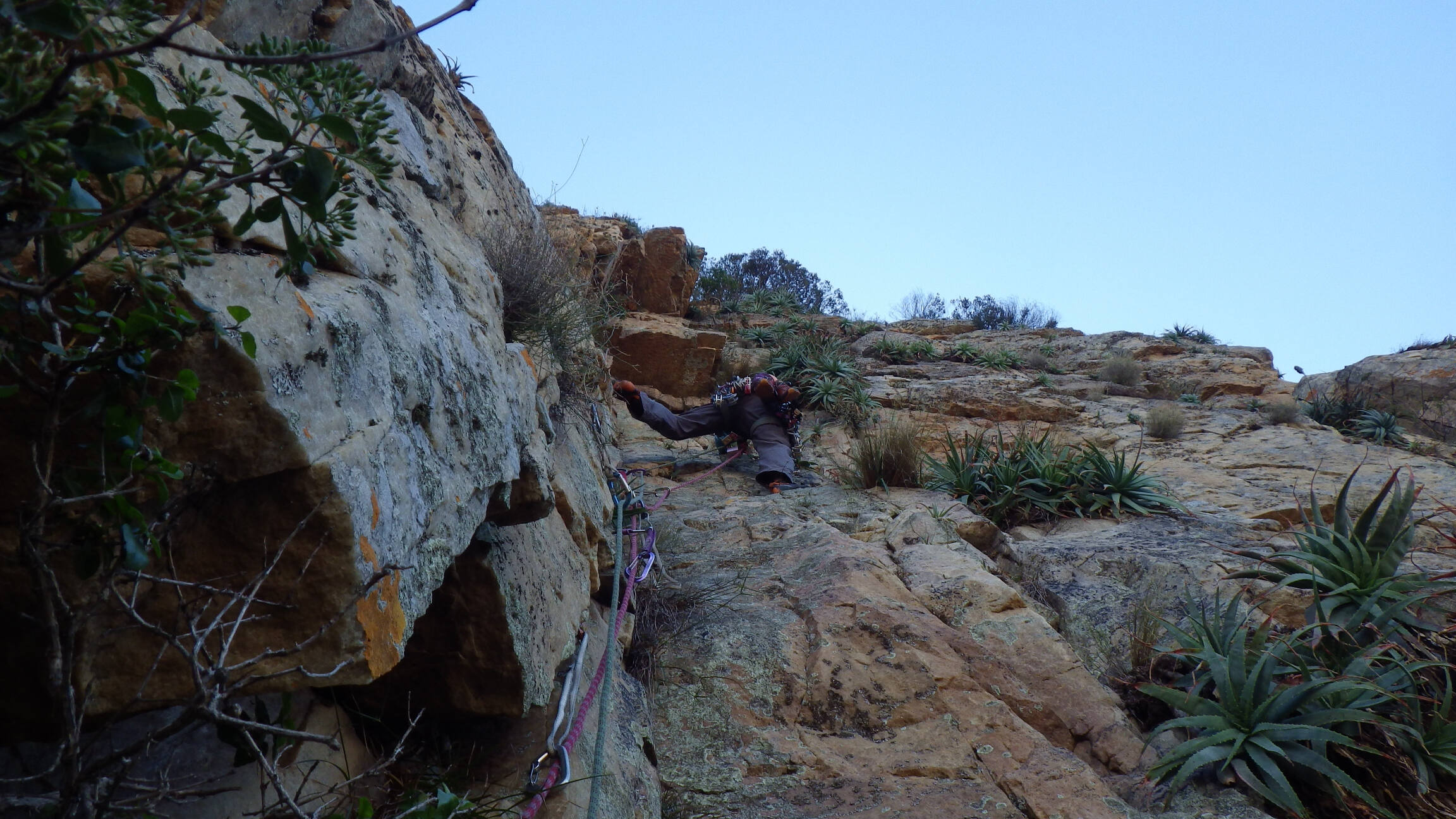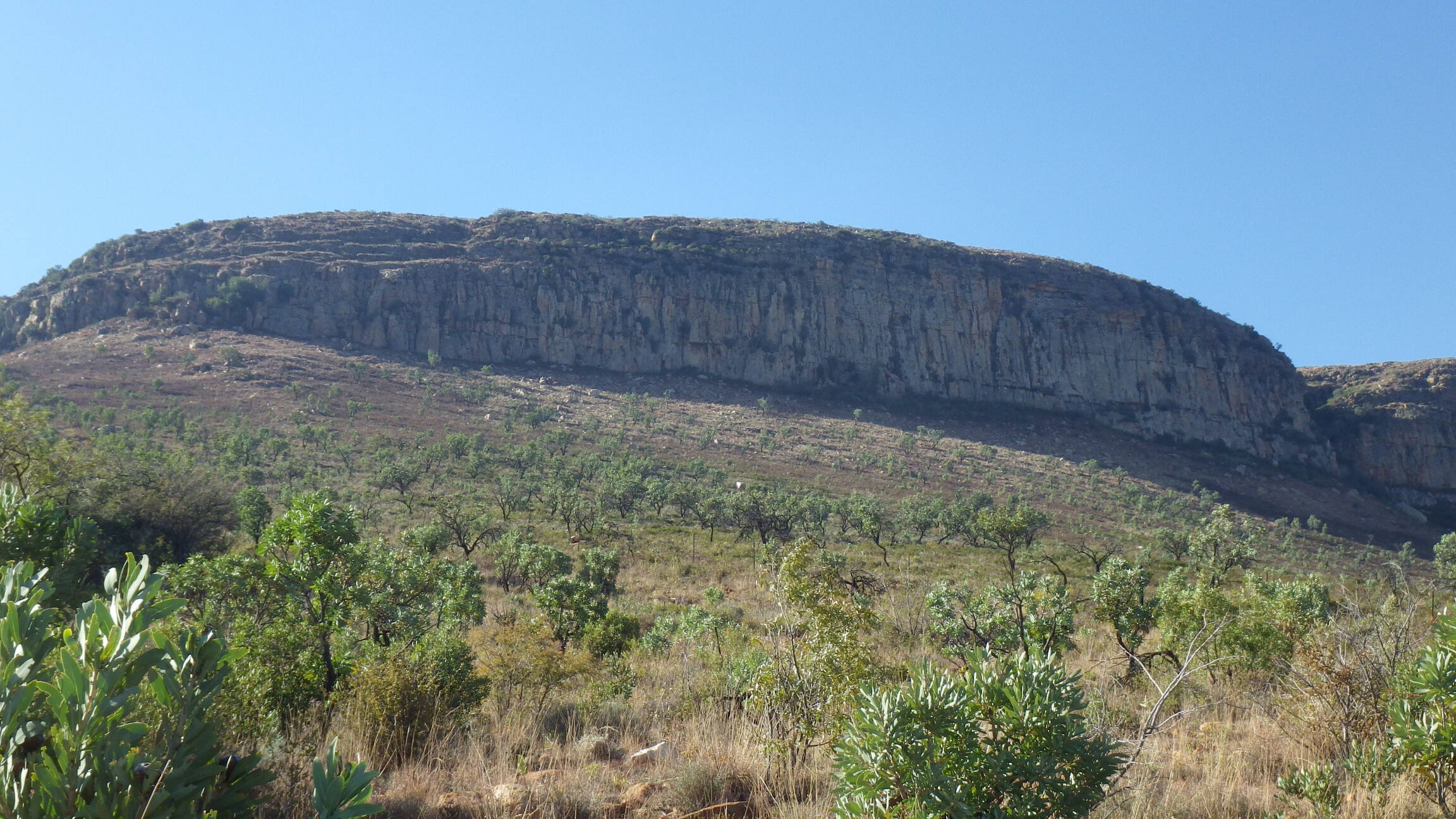 Fountain Gully is one of the few trad climbing areas on the escarpment of the Magaliesberg. It offers good exposure on the south-facing cliffs.
Open to mountain club members. The Access gate is permanently locked. The key can be obtained from the MCSA or JHC. Contact the MCSA for directions and the latest access information. admin@jhb.mcsa.org.za
Approximate travelling time from Johannesburg
Secure parking available.
The walk in is first along the boundary fence on the right along a faint path. Traverse back into the gully just below the rock faces. The meet spot is in a cave to the right.
None, normally done as a day trip.
Availability of water for drinking
None, so bring your own. There used to be a permanent spring (hence the name 'Fountain Gully'), but this water has basically dried up.
Fountain Gully's climbs are generally short (50m), but on good rock. There are three buttresses: West, East and Far East. East and Far East offer the best climbing.
Good exposure on escarpment rock
Mountaineering (climbing and hiking) is de facto an activity which carries certain inherent risks. Neither the MCSA, nor any of its members or representatives accept responsibility for any deaths, injury or illness sustained or suffered by any person or for any theft, loss or damage to any property that result from participation in MCSA activities, no matter in what manner caused and whether allegedly due to negligence or not.