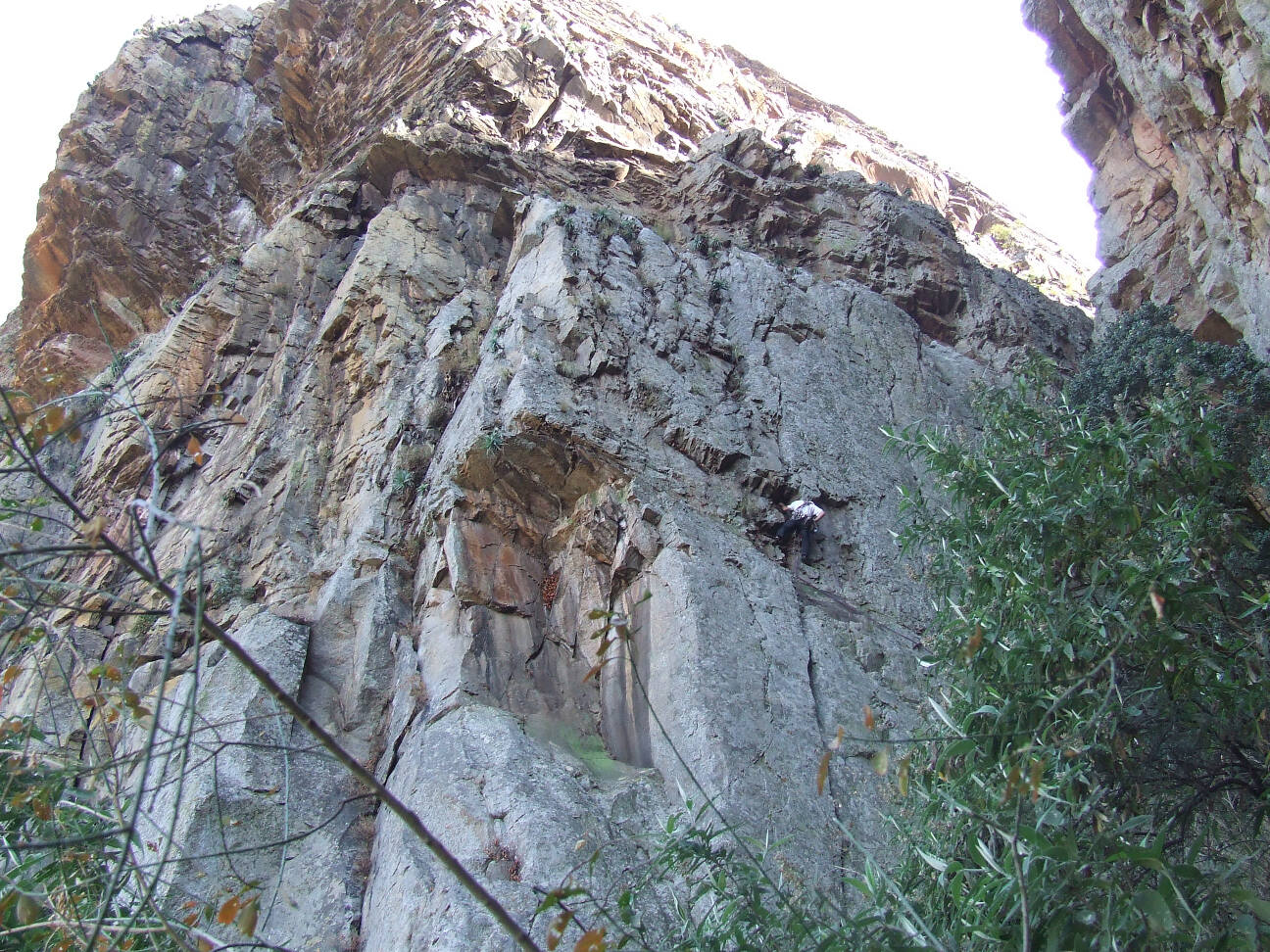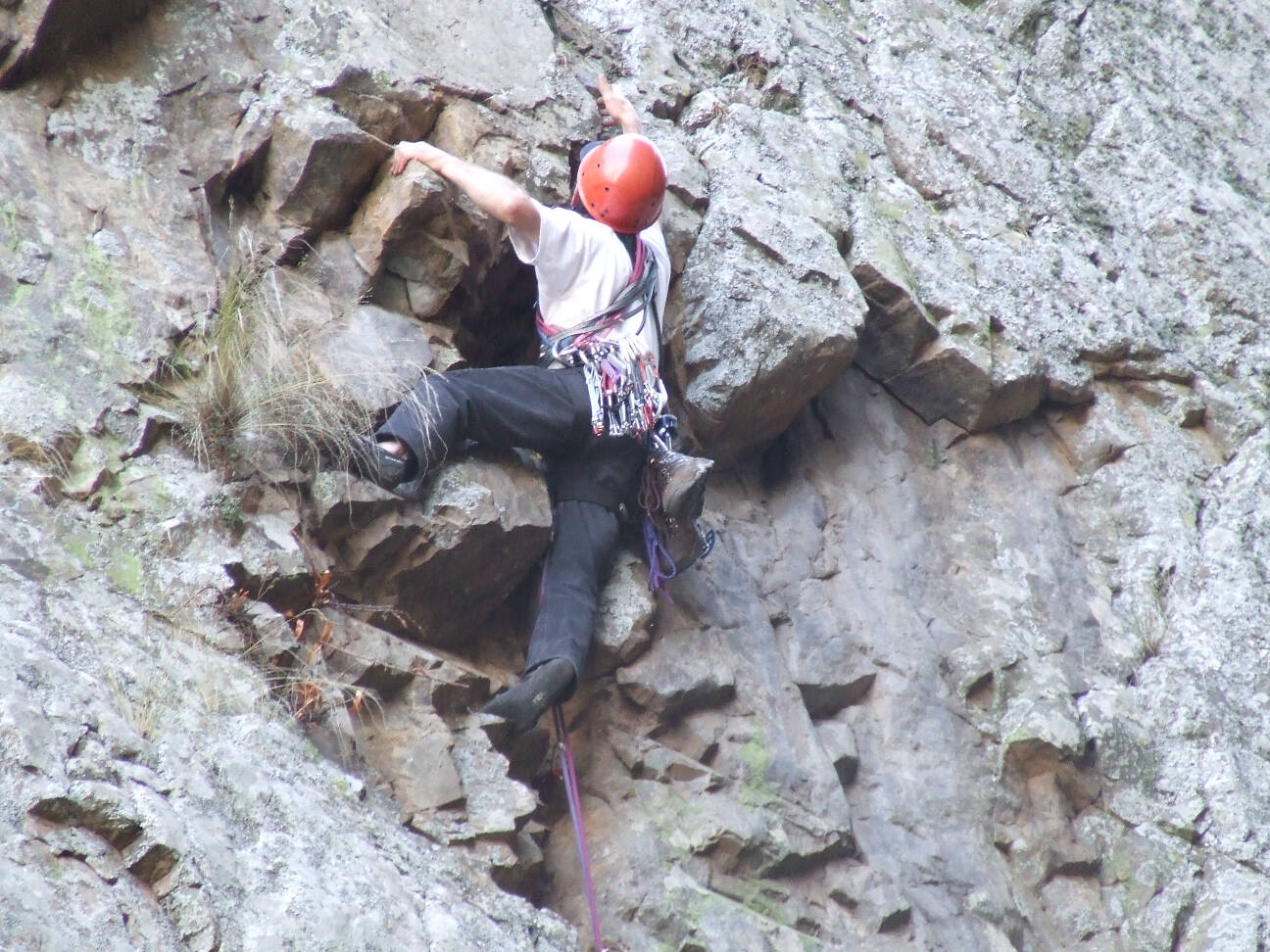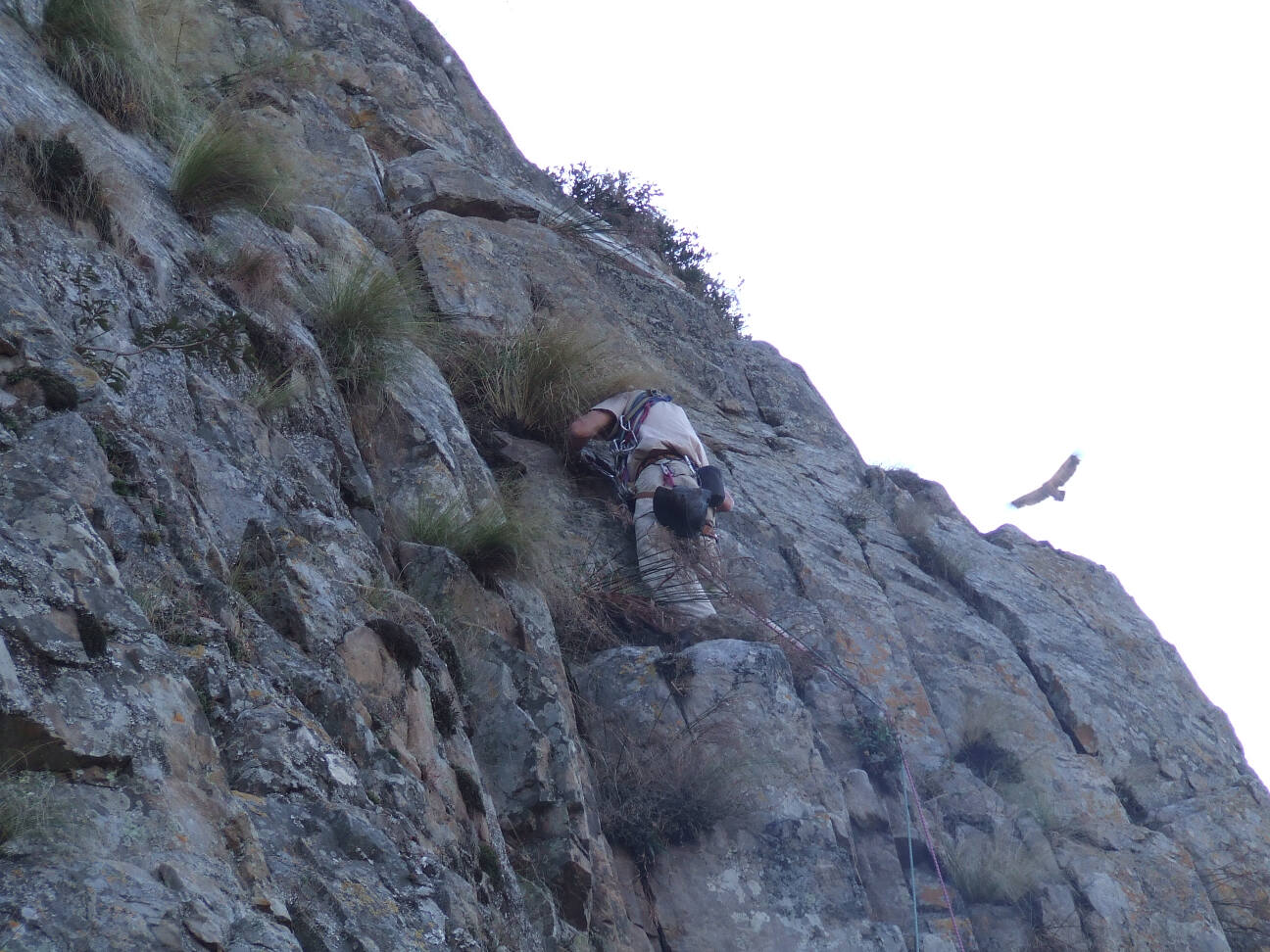 Skeerpoort and Eureka Dome (the name of the extreme western buttress) is a trad climbing area on the escarpment of the Magaliesberg boasting some of the longest climbs in the area including Upthrust (19), which, at 140 metres, is the longest recorded climb in the Magaliesberg. There are many vulture nests on the cliffs especially between Eureka Chimney and Eureka Gully, which means that: Climbers get to check out vultures riding the thermals and checking you out. Some of the main Skeerpoort cliffs are off limits to avoid any possible disturbance of the vulture colony. Further, climbers are asked to avoid climbing at Eureka Dome from April to October since Black Eagles are known to nest in the area. However, as this is a South facing crag, it gets very cold in winter which means it's best to climb there in the summer anyway.
The area is on private property; liaise with the MCSA regarding access.
Approximate travelling time from Johannesburg
Park near the land owners' house.
The walk in is generally steep and bushy, taking about 45 minutes to an hour.
None available; is a day crag.
Availability of water for drinking
It's best to take your own water; though there is usually a small water drip in Eureka Gully (the descent gully). Water is also sometimes available high in the descent gully left of Eureka Dome.
The MCSA has published a route guide, Rock Climbing Routes On The Magaliesberg Escarpment, Part 1: Commando Nek, Eureka Dome, Remhoogte, which is available from them or from Drifters.
There are over 40 routes listed for Skeerpoort/ Eureka Dome, ranging between grade 8 and 25, though 9 of these (including the longest Magaliesberg climb, Upthrust) cannot be climbed at all due to vultures nesting on the cliffs. Classic climbs include Aftermath, a 110 metre, 6 pitch, 4 star grade 19 and Long Drop, a 120 metre, 6 pitch, 5 star grade 20. Please note: There's a lack of easy descents from the eastern end of the Skeerpoort faces. Descent from the Eastern Buttress is via Eureka Gully. The Mountain Club has agreed to avoid climbing at Eureka Dome from April to October since Black Eagles are known to nest in the area most years.
No, walk in is long and steep.
Mountaineering (climbing and hiking) is de facto an activity which carries certain inherent risks. Neither the MCSA, nor any of its members or representatives accept responsibility for any deaths, injury or illness sustained or suffered by any person or for any theft, loss or damage to any property that result from participation in MCSA activities, no matter in what manner caused and whether allegedly due to negligence or not.