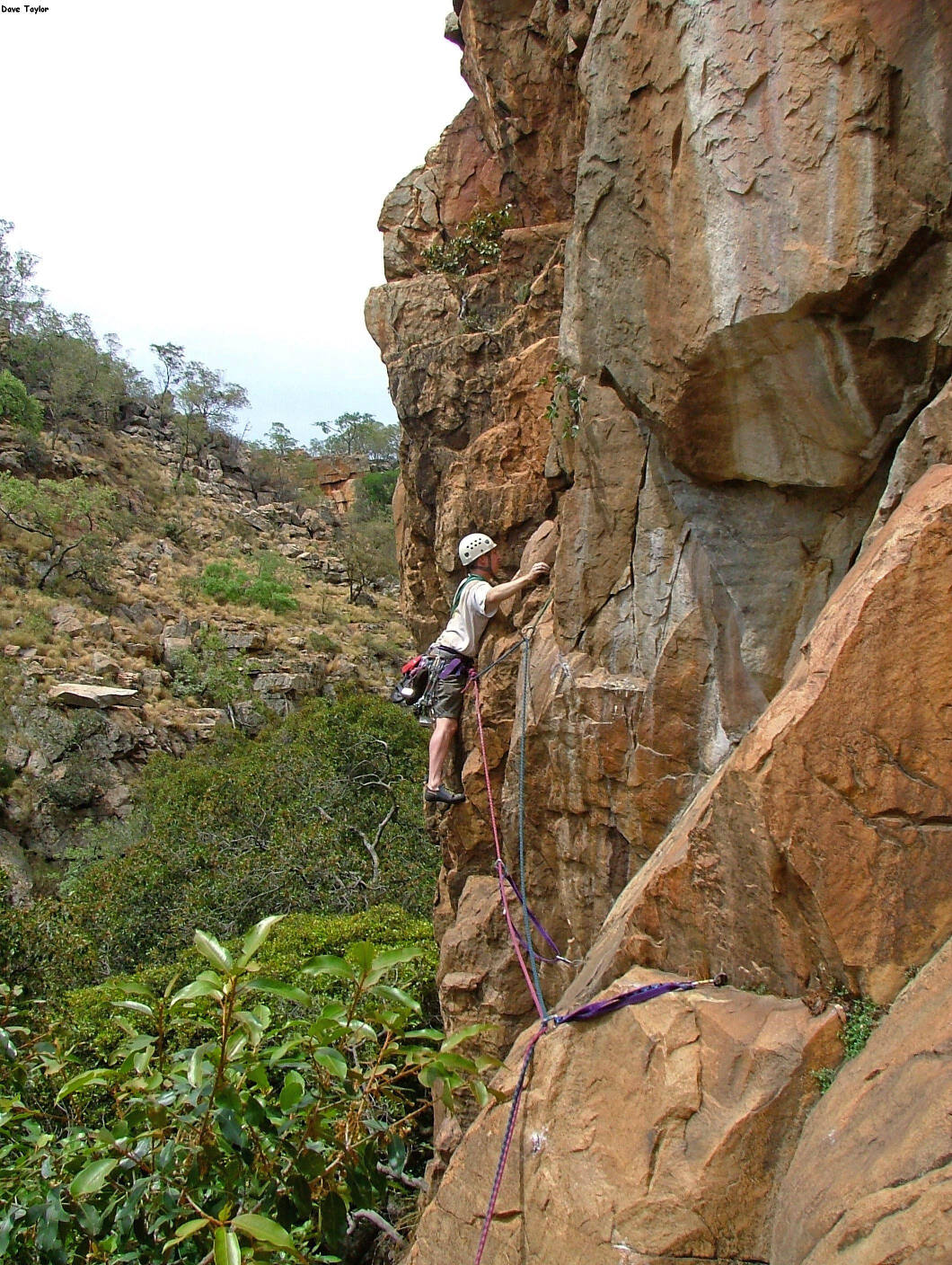 Castle Gorge is a hidden gem for hikers, featuring beautiful waterfalls, crystal clear pools and weathered rock formations that are great for swimming and photographing. There are also a few good trad climbs for die-hard climbers.
For Permit Bookings: https://www.jhbhiking.co.za/castle-gorge
Paid-up MCSA members do not need permits. All non-members need to apply for permits to the Johannesburg Hiking Club (JHC).
JHC will also supply directions and gate codes.
For Permit Bookings: https://www.jhbhiking.co.za/castle-gorge
Approximate travelling time from Johannesburg
Shady and secure parking available.
While the walk in to Castle Gorge is one of the longest, it's also one of the most beautiful. A fairly steep walk from the car (with plenty of shade to rest under) levels onto a sunny plateau before dropping into the Gorge. The path is excellent which makes the going relatively easy and as such the hike can still be done in a comfortable hour. The final descent into the Gorge is a little tricky and exposed.
Plenty of beautiful camping spots available next to the stream and pools.
Availability of water for drinking
Plenty of water available.
The MCSA Johannesburg Section has published a route guide of the rock climbs, available on our website here.
Castle Gorge has 23 trad routes between 30 to 45 metres long ranging between grades 7 to 23. A few of the routes are star graded and very worthwhile doing. Descents are via gullies.
Yes, though the walk in is long.
Yes, some great spots both above and within the Gorge.
A photographer's delight.
The area above the waterfall is slippery and dangerous, and accidents have occurred.
For Permit Enquiries:        Johannesburg Hiking Club  email:  
admin@jhbhiking.co.za
     tel: 078 885 6505 – 08:30 – 12:30 weekdays
Mountaineering (climbing and hiking) is de facto an activity which carries certain inherent risks. Neither the MCSA, nor any of its members or representatives accept responsibility for any deaths, injury or illness sustained or suffered by any person or for any theft, loss or damage to any property that result from participation in MCSA activities, no matter in what manner caused and whether allegedly due to negligence or not.