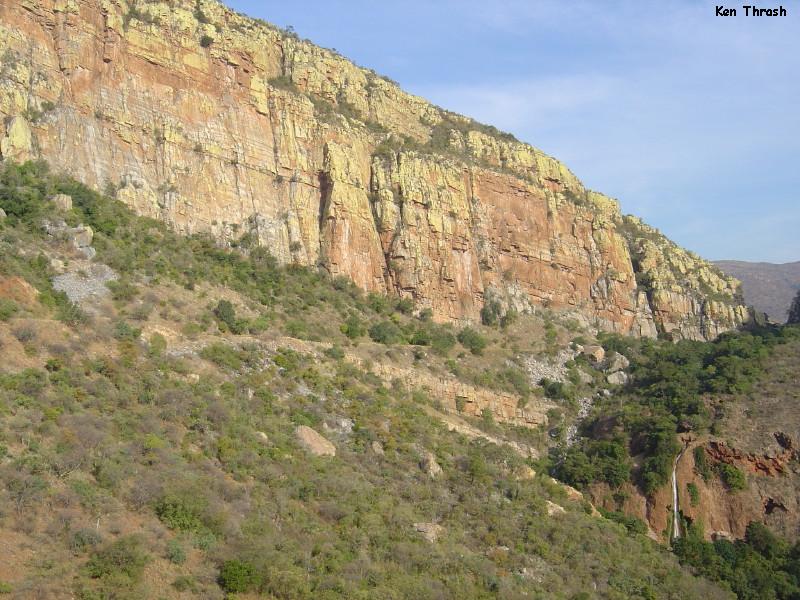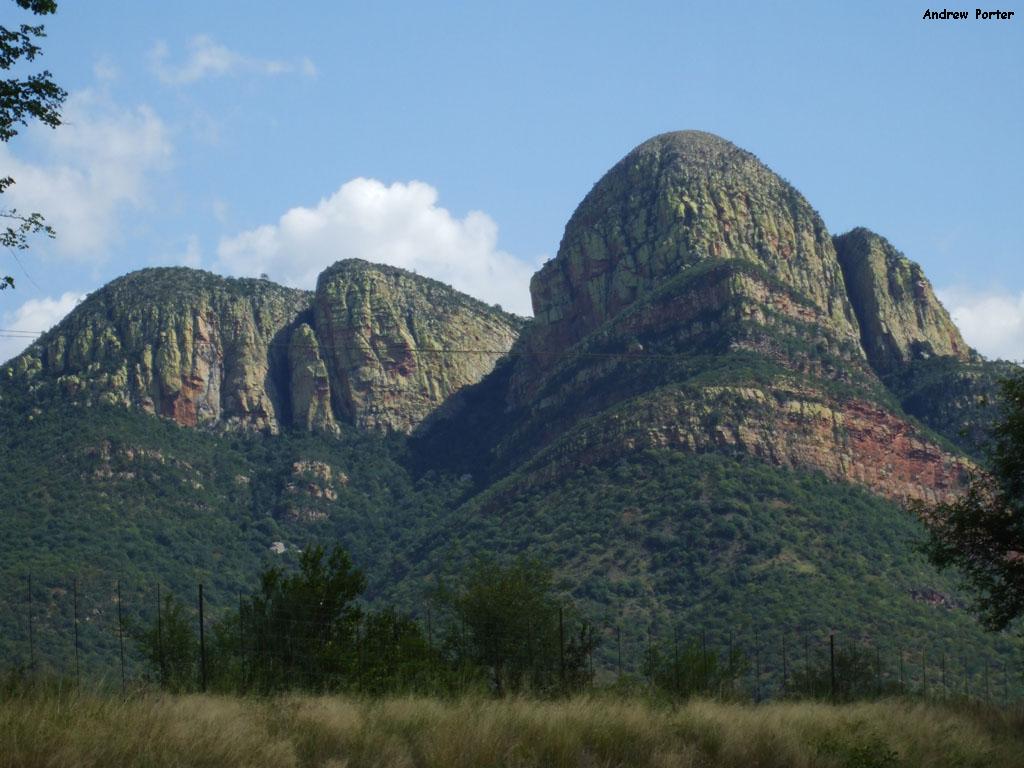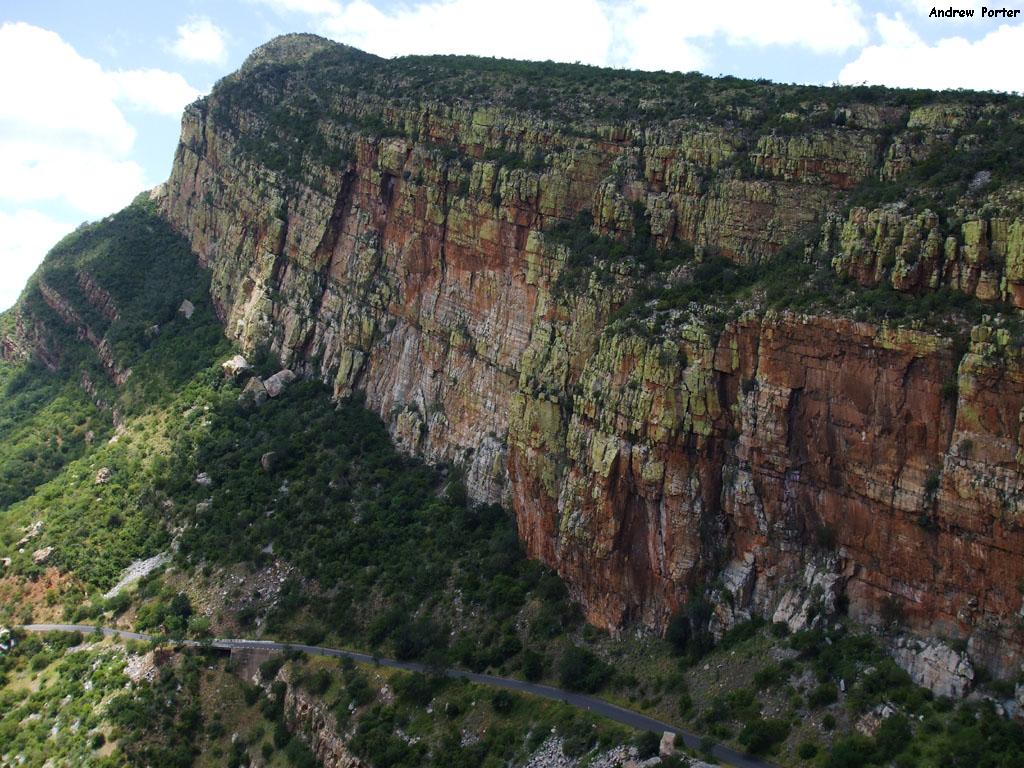 Manoutsa offers over 100 traditional climbs on rock of excellent quality with very good gear placement. Routes are between 5 to 7 pitches with stunning views of the Lowveld. The climbing area is upstream of the Strijdom Tunnel on both sides of the road that leads down the escarpment towards Tzaneen. The difficult nature of both path and route finding means that MCSA meet participants have an ideal opportunity to familiarise themselves with the area.
Approximate travelling time from Johannesburg
There are a number of climbing areas, each with its own parking arrangement described in the route guide. It's usual to pay a parking fee of R30 (2012) to a home owner or a fruit stall owner at the end of the day for keeping an eye on your car.
Walk-ins can be hot and paths difficult to find. Descent gullies are often rough going and can involve fighting through vegetation. Going with someone who knows the area, particularly on MCSA meets, is the best way to find your way up and down.
The nearest accommodation (a few kilometres away) is at the Manoutsa Holiday Resort, where both camping and chalets are available – see below for contact details.
Availability of water for drinking
Climbing at Manoutsa is an all day, and often very hot affair. Water from the Olifants River is Bilharzia infested so unsuitable for drinking. Bring sufficient water for a hard and hot day's outing.
The 120 plus routes at Manoutsa are all traditional, between 5-7 pitches in length, and between grades 11 and 23. The rock quality is generally excellent, with very good gear placement, making it an ideal venue for intermediate to advanced leaders to hone their gear placement skills. Manoutsa is North facing, which makes it extremely hot in Summer, but ideal in Winter. Paths to the routes can be difficult to find, while the walk-offs are long and steep – taking up to two hours, so make sure you have enough water and food for a full active day.
No – the nearby Olifants River is bilharzia infested.
Excellent views of the Lowveld.
The greatest danger is dehydration while climbing in the hot Summer sun. Make sure that you have sun block, head cover, and sufficient water for the day.
Mountaineering (climbing and hiking) is de facto an activity which carries certain inherent risks. Neither the MCSA, nor any of its members or representatives accept responsibility for any deaths, injury or illness sustained or suffered by any person or for any theft, loss or damage to any property that result from participation in MCSA activities, no matter in what manner caused and whether allegedly due to negligence or not.