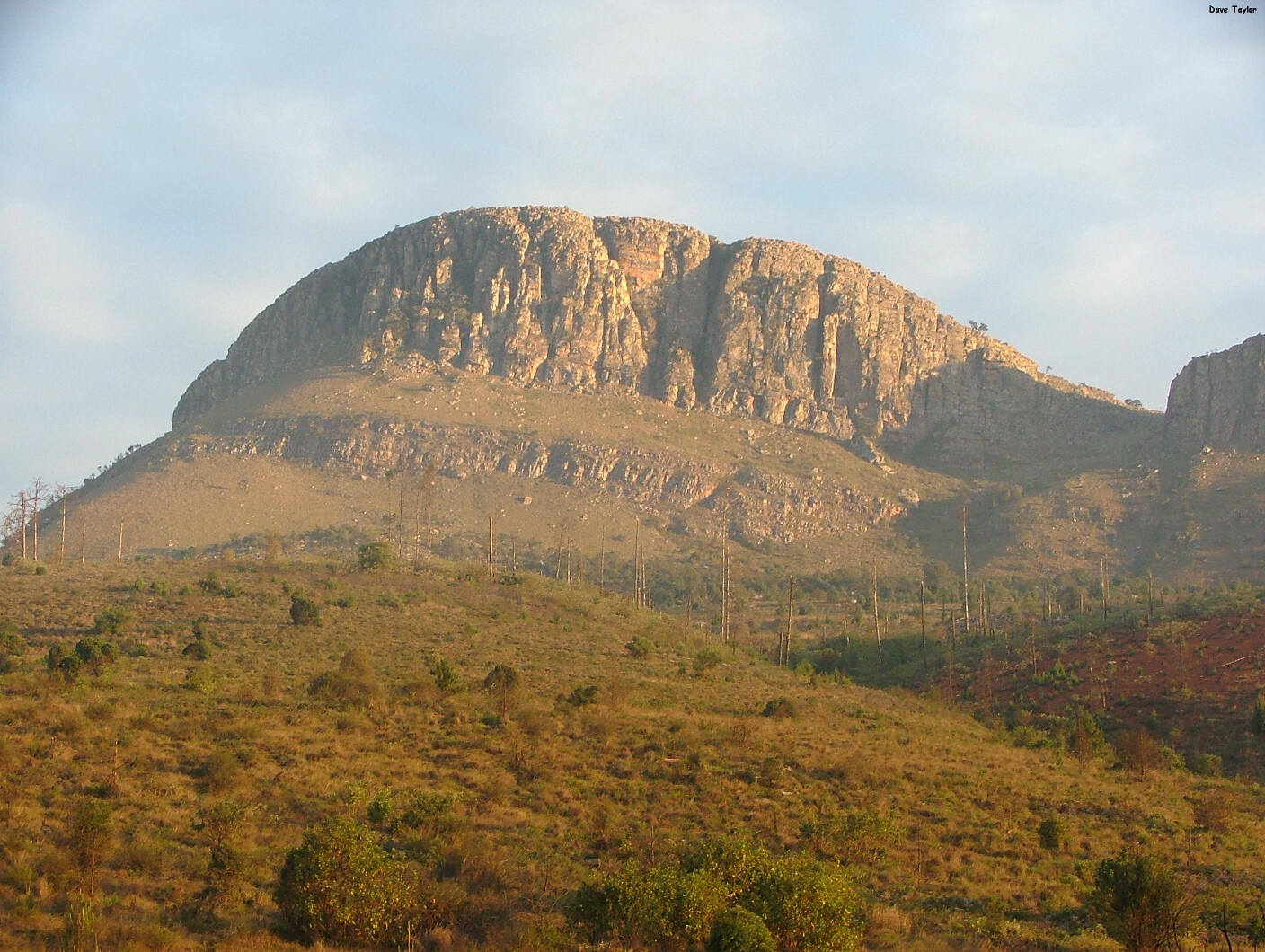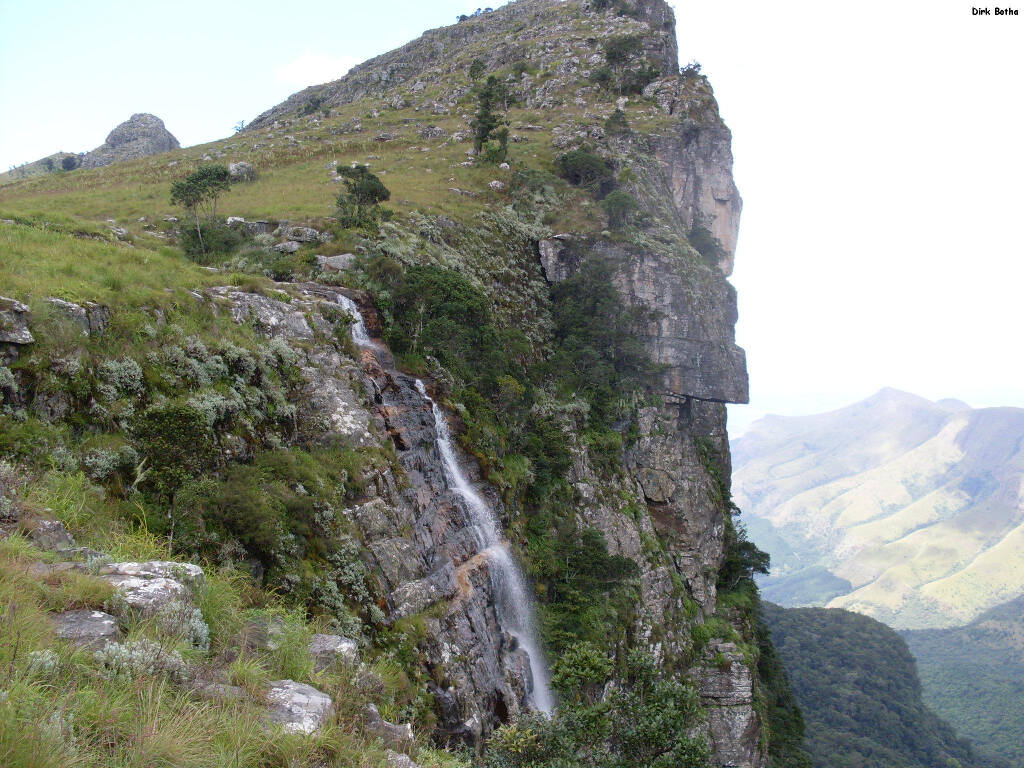 The MCSA Jhb Section owns a small property and hut just within the 24,000 hectare Wolkberg Wilderness Area near Tzaneen, in 4 X 4 country. The hut is awesomely situated next to a stream with a small waterfall and pool and magnificent view of the so called Four Sisters, with Serala (2,050 metres) dominating the horizon. Visitors can base themselves comfortably at the hut, from where you can set out on day hikes and climbing excursions, though be warned – rock quality is poor and protection scarce.
The Hut is available for MEMBERS ONLY who may take up to 4 non-members with them. Bookings and payments are made via the MCSA Johannesburg Section. Each MCSA member is allowed up to 4 non-member guests, who will pay the relevant non-member fees. Non-members but must be accompanied by an MCSA Member. Once the booking is made JHB admin will inform the LEDET authorities of the booking..
Approximate travelling time from Johannesburg
It takes plus-minus 4 hours to Haenertsburg depending on traffic. A good idea is to take the Tzaneen by-pass just before Polokwane to avoid the town traffic.
Vehicles can be left at the bottom of the mountain at the Wilderness Area turn of. From there it is a LONG uphill to the hut, approximately 7 kilometres. It's a nice walk but there is an easier way – driving to the hut, though this must be arranged with the MCSA before you visit, as the number of vehicles allowed up is restricted and permits need to be paid beforehand. If you do drive up, make sure to have a vehicle with high clearance. In the dry winter months, most bakkies get up, but in the wet summer months it is best to drive up in a 4X4 as the road can get very tricky when wet.
If you park at the bottom of the mountain, the walk in to the hut is a steep, but scenic, 7 kilometres.
The MCSA's Wolkberg hut is basic but wonderfully situated overlooking Serala and next to small stream and waterfall with small pool just below it. The hut has running water, and there's also a long-drop toilet outside. While visitors can sleep inside the hut it is recommended that you camp outside and just use the hut's kitchen and kuier space around the fire place.
Availability of water for drinking
In addition to running water in the hut, there is plenty of water on the mountain all year round; the water in the area is clean and drinkable.
Although guides do exist, they are not readily available. Ask for a copy among the older members of the club.
There are trad climbing routes on all four of the Sisters which range from grade 14 to 23/24. Unfortunately the rock is not of the best quality and pro is very sparse on some climbs. Not a lot of people climb here so the climbs are very dirty and overgrown.
The area is child friendly but some areas can be very dangerous, with steep drops. It is strongly advised to not allow children to wander off alone as it is a mountain and the weather can quickly change.
Yes, plenty of beautiful pools.
Camp-fires can be made in designated areas. These can be seen at most of the lunch spots. In winter no open fires are permitted as it is a very high fire risk area.
The area offers many day walks to waterfalls and stunning pools to swim in. Most of the walks are 3-5 hours there and back depending on how long you stay! There are also some longer and more strenuous walks for fitter visitors – through the Wonderwoud, the three tier waterfall and Thabina pools, which can take up to 8 hours. Alternatively, visitors can map out an overnight hike in the area. While there is a map in the hut it is recommended that you get your own from Google Earth or Maps SA. There is no official hiking guide available. The mountain has some game like Mountain Reedbuck, Duiker and Klipspringer. Bush Pig are found in the area as well as the odd Leopard (very seldom seen). Knysna Turacos, Vultures, Buzzards, and Eagles are often seen.
Thus far there have been no problems with safety of vehicles left at the bottom of the mountain, nor have there been any other safety issues; the people in the area are generally very friendly. Wolkberg is a big mountain and sudden weather changes are common, including thick mist rolling in, thunderstorms resulting in flash floods, so be prepared for all weather conditions.
Mountaineering (climbing and hiking) is de facto an activity which carries certain inherent risks. Neither the MCSA, nor any of its members or representatives accept responsibility for any deaths, injury or illness sustained or suffered by any person or for any theft, loss or damage to any property that result from participation in MCSA activities, no matter in what manner caused and whether allegedly due to negligence or not.