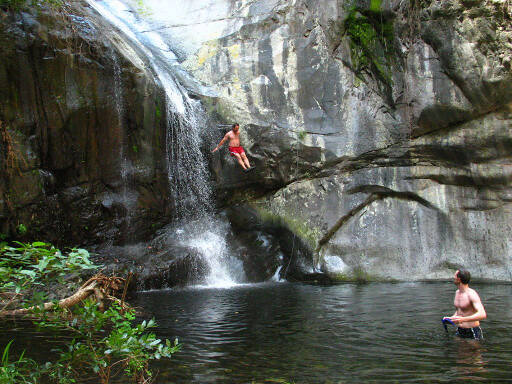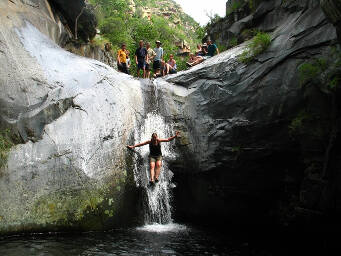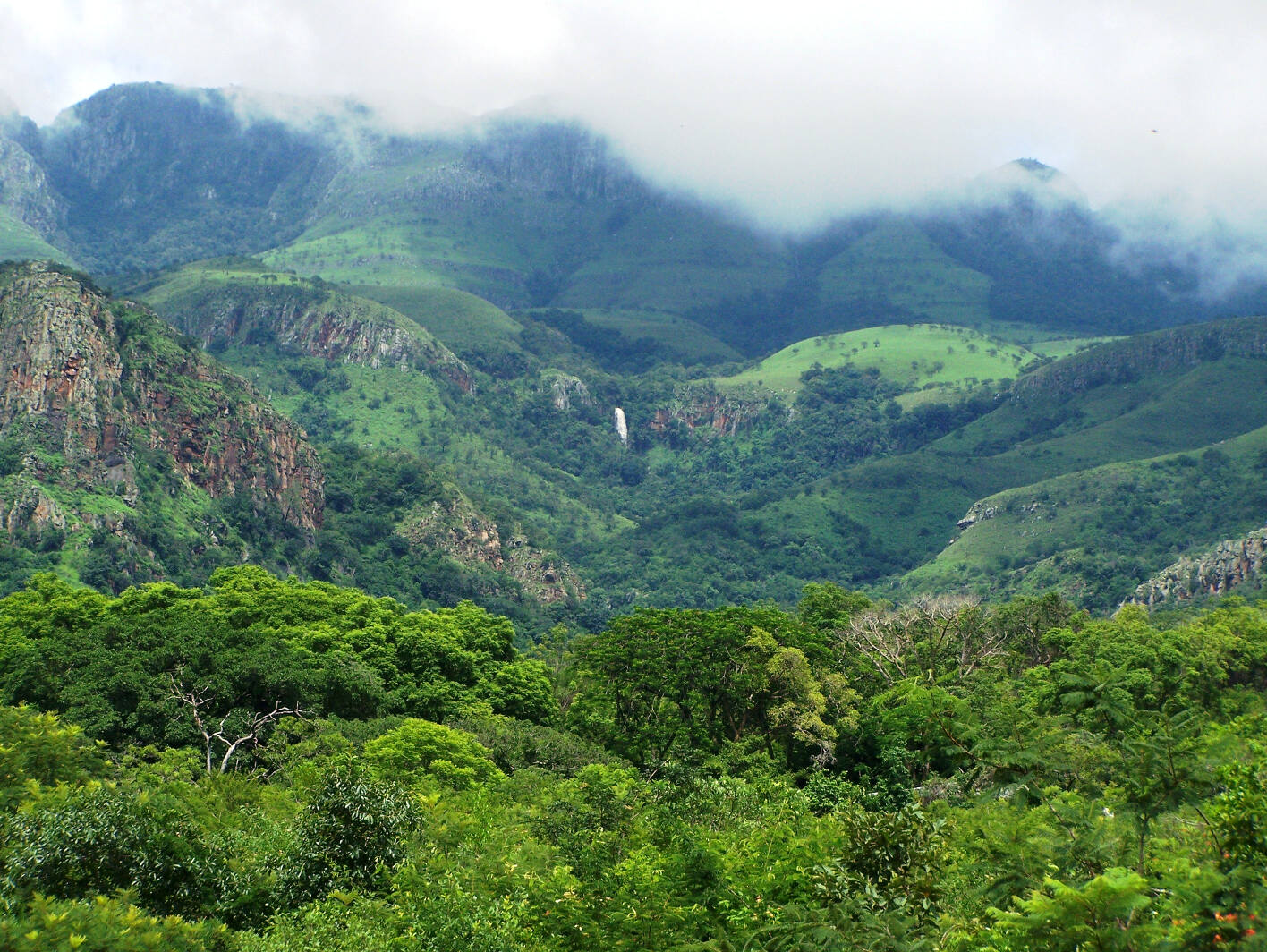 The main attraction of Sekororo is the spectacular hiking and kloofing down the Olifants River gorge, making the area one of South Africa's top 10 kloofing destinations. Sekororo is incredibly beautiful with dramatic views, crystal clear waterfalls and pools, weathered rock and indigenous trees.
No permission or permits required.
Approximate travelling time from Johannesburg
Parking is either in the village at the start of the hike (parking fee to be negotiated), though break-ins have been reported; otherwise at the Burgersfort Police Station from where you need to arrange transport to the hike's start.
The walk in is about 8 kilometres of fairly strenuous walking and includes one river crossing. Depending on the river level one can either walk across or use a small ferry, consisting of a platform strung beneath a steel cable.
Camping – the campsite is magnificently positioned in a picture postcard setting near a large pool of clear emerald water. There are no facilities at the campsite.
Availability of water for drinking
There is no official climbing or hiking guide – hiking guides and/or porters can be hired from the village. The kloofing at Sekororo consists of a series of seven pools and waterfalls or slides. The first couple of slides are fairly easy, but after the second slide it becomes difficult to get out of the kloof without some climbing. No particular skill is required for the kloofing, other than some nerve occasionally. One of the slides is convoluted and twisted and must be abseiled, so climbing equipment – harnesses, slings and ropes – are needed.
The area has many cliff faces suitable for trad climbing, though there's no official route guide.
Sekororo is a spectacular hiking and kloofing venue making it a photographer's delight, indigenous trees means excellent birding opportunities.
Petty theft has been reported, including break-ins to cars parked in the village at the start of the walk in, despite agreeing to pay a parking fee. An alternative is to park at the police station of the nearby town of Burgersfort and arrange transport to the hike's start. When kloofing, there are a few spots that require ropes, so make sure someone with rope work experience can safeguard these spots. The last slide can be dangerous and there has been an injury recorded here; it is possible to abseil past this slide – so take harnesses and slings.
Mountaineering (climbing and hiking) is de facto an activity which carries certain inherent risks. Neither the MCSA, nor any of its members or representatives accept responsibility for any deaths, injury or illness sustained or suffered by any person or for any theft, loss or damage to any property that result from participation in MCSA activities, no matter in what manner caused and whether allegedly due to negligence or not.