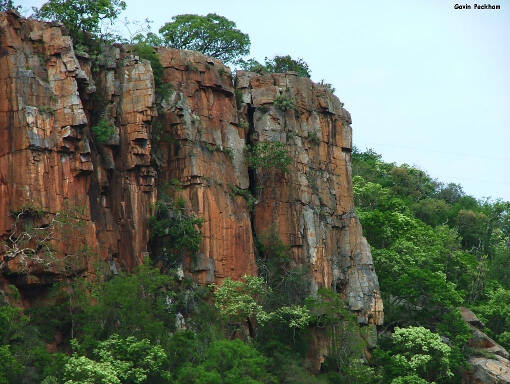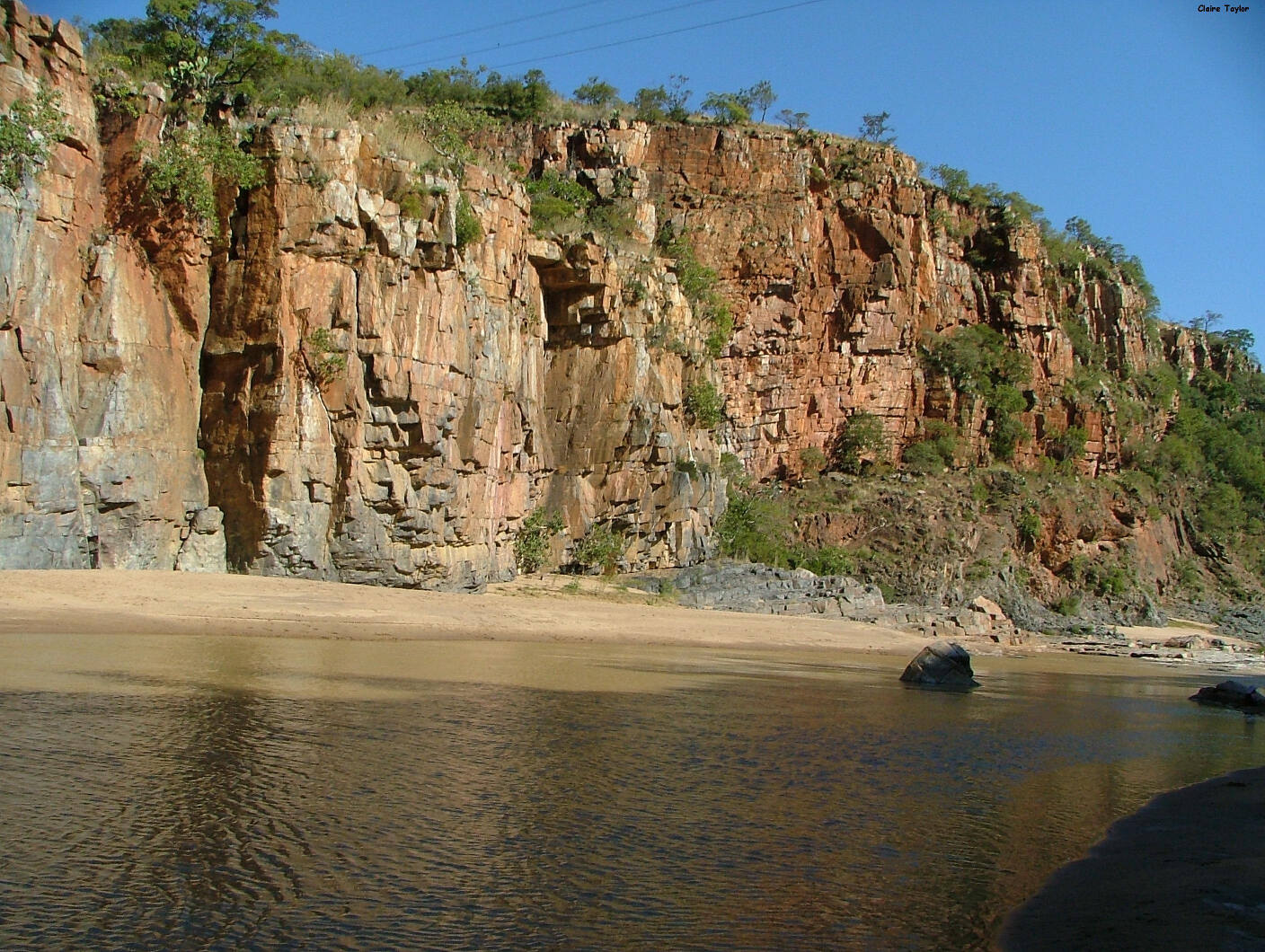 A visit to the White Umfolozi River offers numerous attractions, including over 100 sport and 150 trad routes ranging from grade 8 to 27 on superb rock; swimming and fishing in the river; lounging on the river's extensive sand banks; an amazing diversity of bird and plant life and a scenic gorge – an ideal family venue.
Approximate travelling time from Johannesburg
Four and half to five hours.
Safe parking is available next to the huts; a full time caretaker keeps an eye on things.
The walk-in takes less than 5 minutes, and is extremely easy.
Accommodation consists either of camping – there are level spots to pitch 4 or 5 tents and a large sun deck which can accommodate many more; or a choice of two huts, one with 5 beds and the other with two. The owner currently charges R50 per person per night.
Availability of water for drinking
Water is available on tap and for the toilet and solar heated shower. However, you must bring your own drinking water or ask the owner to supply a container of drinking water when booking.
Climbing is on the cliffs of the White Umfolozi River, currently there are over 100 sport and 150 trad climbs. Grades range from 8 to 27 with the majority of routes in the 15 to 21 range. Climbs are between 5 and 45 metres long, with most averaging between 15 and 20 metres, so a 50 metre rope is long enough. Because of the different aspects of the various crags you can always find routes in the sun or in the shade as required.
Extremely child friendly venue, but parental supervision is required for little ones that can't swim.
Yes, there is a large deep pool at all times of the year.
There is a huge diversity of bird and plant life, as well as quite a few mammal and reptile species. There are also good hikes through the bush or down the river. Fishing is also possible; the river has Catfish and Yellowfish, though they are generally on the small side.
It is probably best to keep wallets, cell phones, etc locked away out of sight to avoid temptation, but the caretaker keeps an eye on things and wards off trespassers.
Mountaineering (climbing and hiking) is de facto an activity which carries certain inherent risks. Neither the MCSA, nor any of its members or representatives accept responsibility for any deaths, injury or illness sustained or suffered by any person or for any theft, loss or damage to any property that result from participation in MCSA activities, no matter in what manner caused and whether allegedly due to negligence or not.