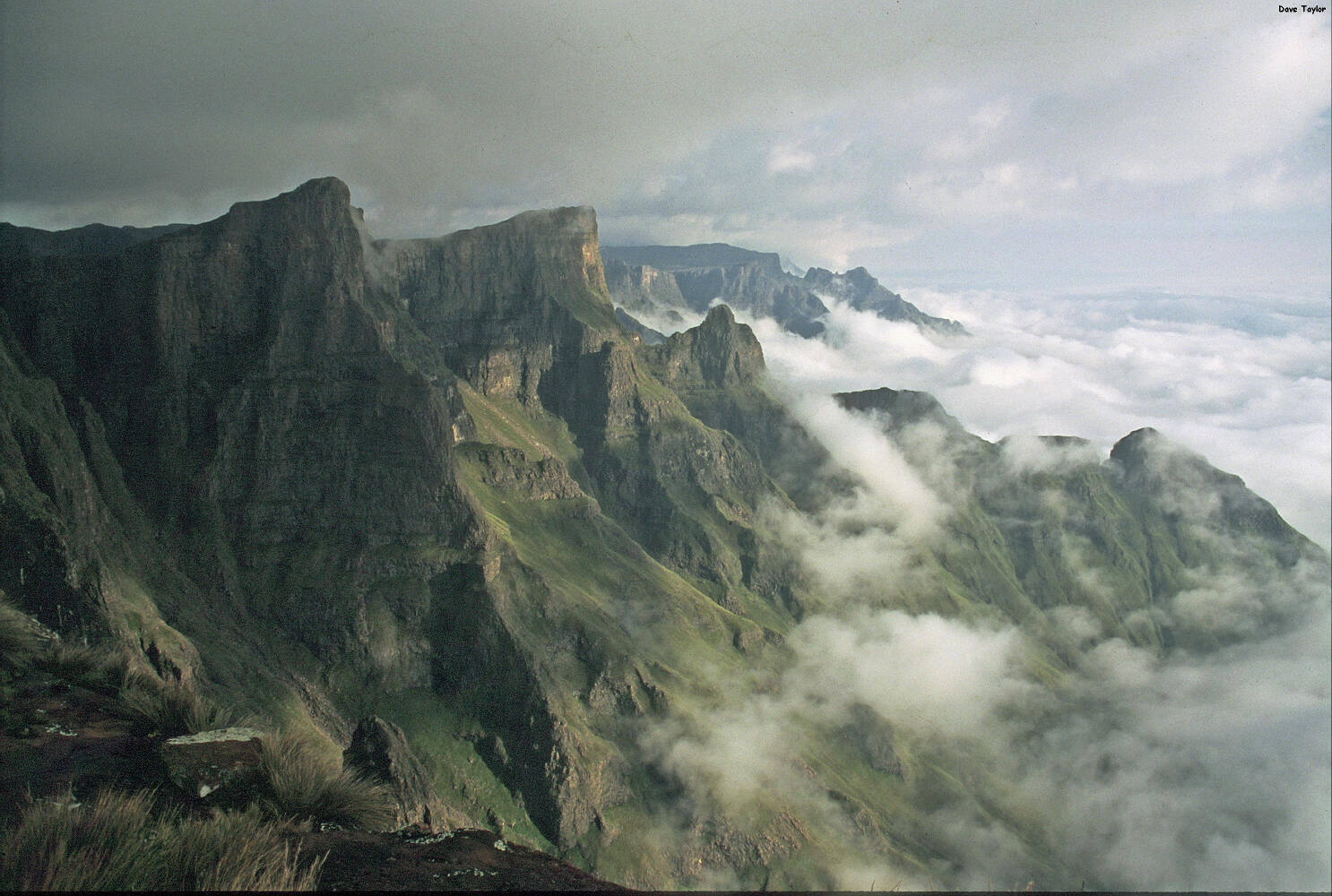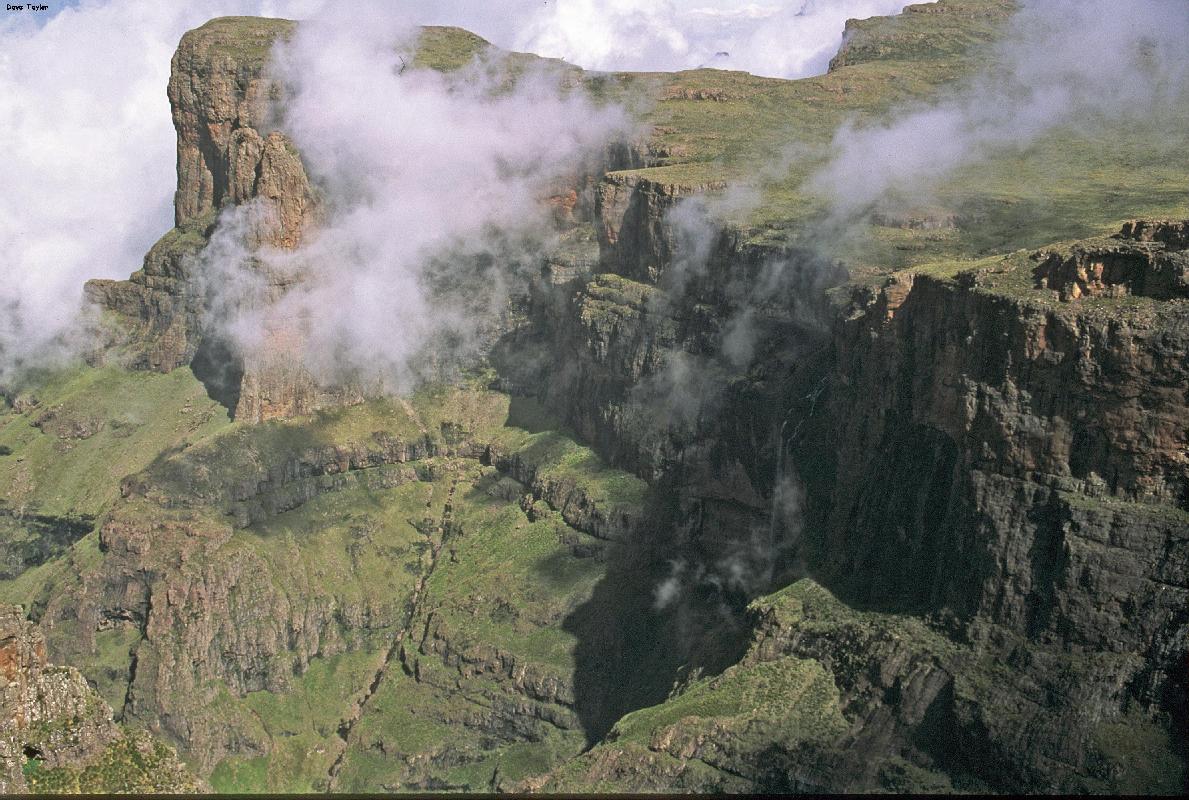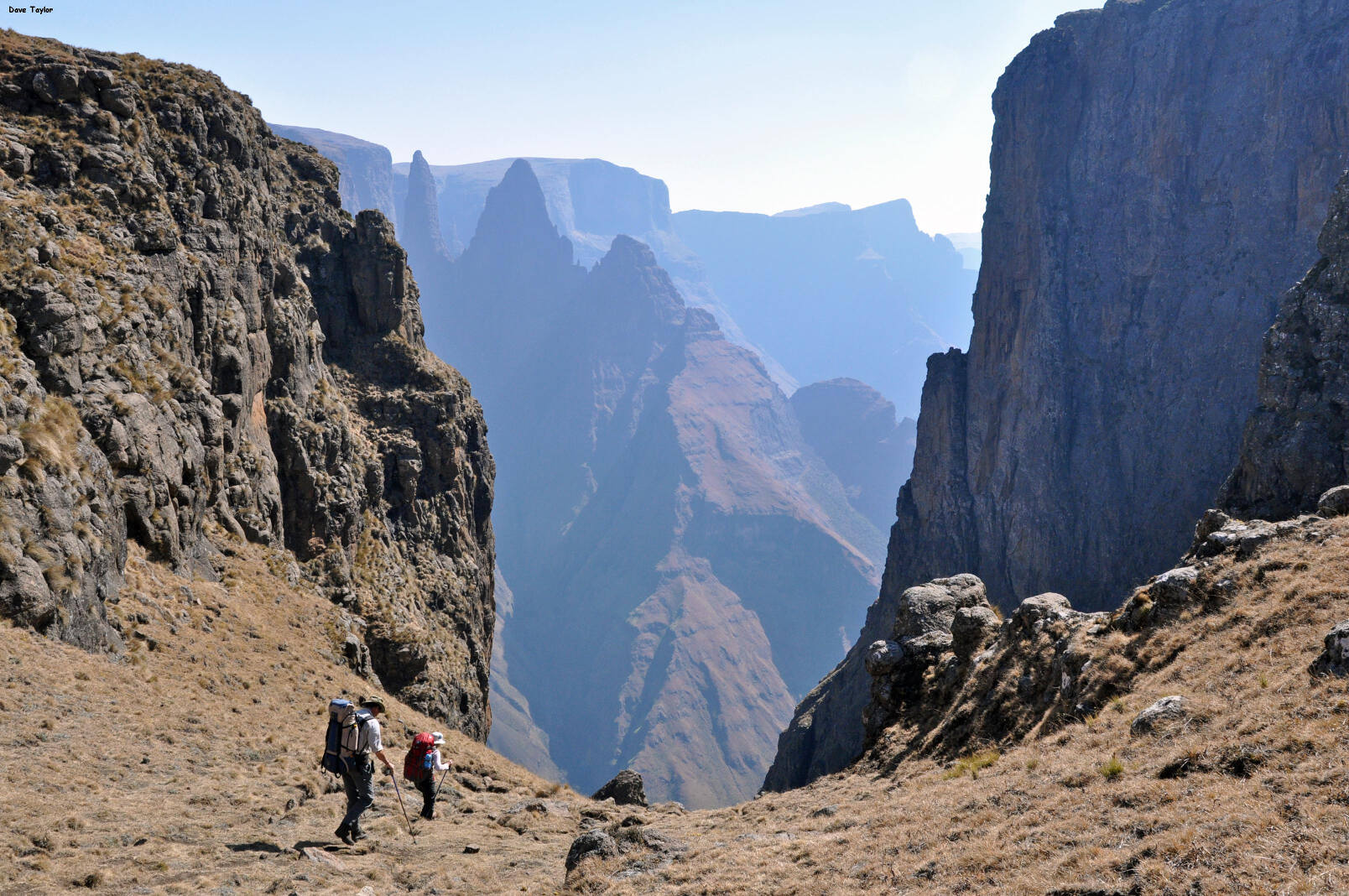 Drakensberg hiking ranges from short day walks to long, hard multi-night trips over the escarpment. The scenery is spectacular, with beautiful flowers in summer or snow and ice on the escarpment in winter.
Entry and permit is through one of the KwaZulu Natal Parks Gates.
Approximate travelling time from Johannesburg
Parking is usually at the KZN Parks reception areas and is reasonably safe. Cost is included in the over-night hiking fee, currently R50 per night.
The difficulty and length depends on the hike chosen.
Caves are sometimes used where convenient, but tents must be taken otherwise.
Availability of water for drinking
Most water is suitable for drinking and is plentiful most of the time, but can be scarce on top in winter and at any time on long ridges or north-facing slopes.
'Drakensberg Walks' by David Bristow (Struik) lists 120 graded walks in the Berg, but you are free to select your own route if you wish. A detailed 1:50 000 map is a must.
This depends on the child, the grade of the hike and the leader.
In addition to spectacular scenery and an abundance of plant and animal life, rock art can also be seen on some hikes.
The local population can be light-fingered in some areas and there is a lot of cross-border foot and donkey traffic in others. Most travellers will be friendly and will simply ask for a sweet. When camping at night try to camp away from popular passes. Bring all your gear inside the tent and especially guard your boots. Try to go in parties of four or more. It is essential to be properly equipped as rain and snow is possible at any time of the year and winter weather can be extreme.
Ask around the Club to find someone who has done the route before, if you feel you need more advice. Make booking through the KwaZulu Natal Parks: www.kznwildlife.com. The KZN section of the MCSA has info on hiking in the Berg, see kzn.mcsa.org.za.
Mountaineering (climbing and hiking) is de facto an activity which carries certain inherent risks. Neither the MCSA, nor any of its members or representatives accept responsibility for any deaths, injury or illness sustained or suffered by any person or for any theft, loss or damage to any property that result from participation in MCSA activities, no matter in what manner caused and whether allegedly due to negligence or not.