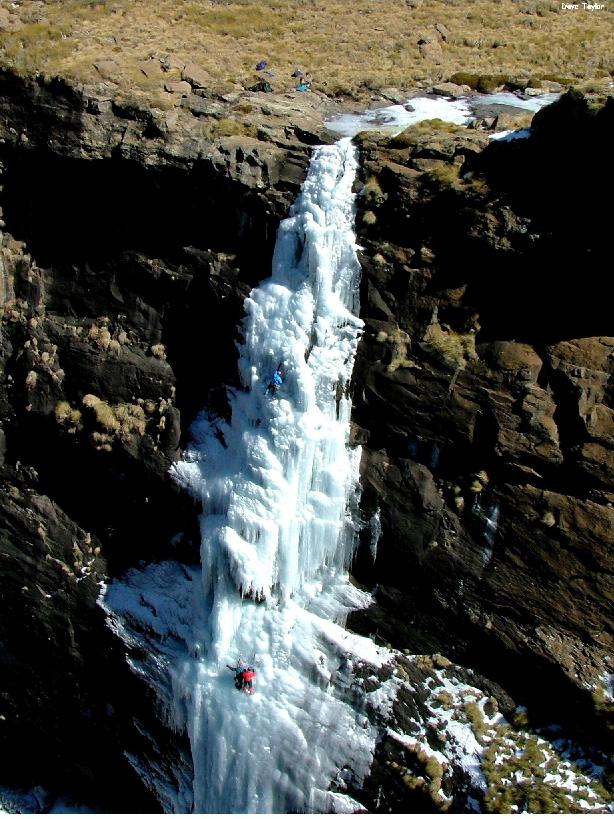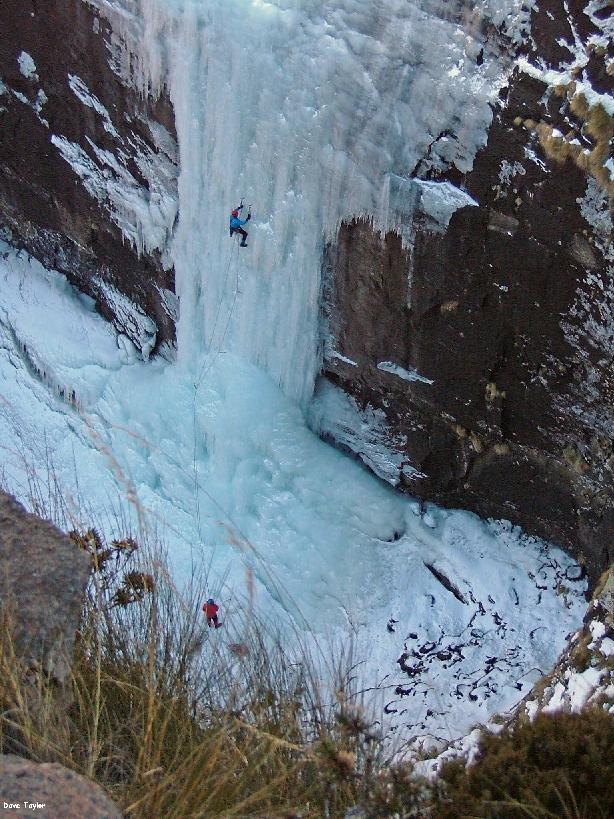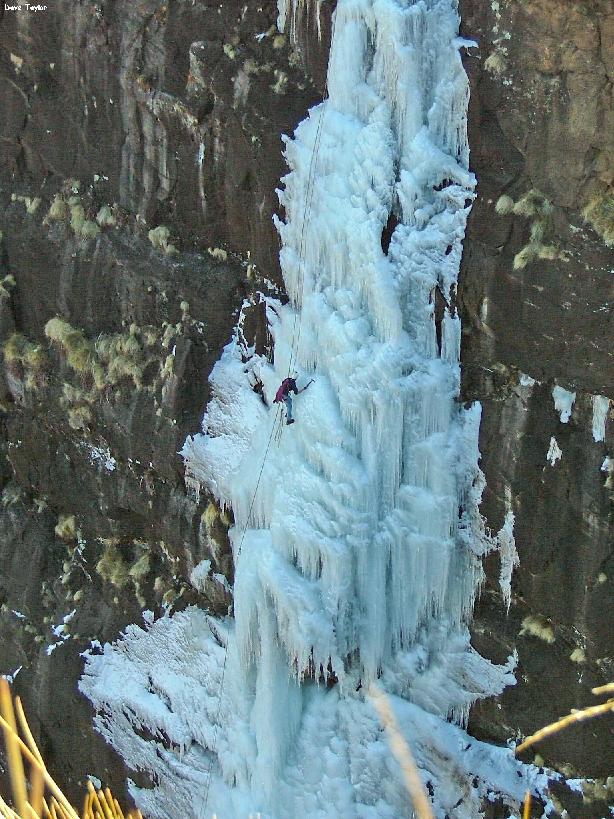 Giants Castle is the best and most reliable area to ice climb in Southern Africa. Ice normally forms from early June and lasts until mid August. There are a wide variety of routes suitable for all levels of climbers, including many new route possibilities.
Ezemvelo/ KZN Wildlife permit, costs R50 per person per day, inclusive of parking.
Approximate travelling time from Johannesburg
Parking is at Giants Castle's Camp, Ezemvelo/ KZN Wildlife. Parking is safe and fees are included in the permit cost.
The walk in is 8-9 hours of hard hiking up a major pass with heavy backpacks, carrying all camping, cooking and climbing gear.
Overnight tent camping in a high wilderness area. Ensure your gear is suitable for very cold conditions.
Availability of water for drinking
Water is easily available from semi-frozen streams or by melting snow.
The MCSA KZN Section has published a book, Rock and Ice Climbs of the Drakensberg 3rd edition, which is available from them. Online guides are available from either kzn.mcsa.org.za or www.peakhigh.co.za.
There are about 14 routes of water-ice and some snow climbs. Grades range from WI 2 to WI 6+ and lengths from 40 metres to several hundred meters. Climbs are in the shade and accessed by abseiling down from the camping area using V threads and improvised points.
There are a range of things to do at or near the Giants Castle Camp area, including: Walking up to the Main Caves Bushman Museum, home to some of the biggest and best preserved prehistoric rock art in Southern Africa. Hiking any of the many hiking trails in the area. Mountain biking. Bird watching: The area boasts over 170 different bird species including Bearded Vulture (Lammergeyer) and Black Eagle, which can be seen from a hide specifically designed for raptor viewing. Trout fishing. Game viewing.
Take the usual precautions against theft on the Lesotho plateau. Falling ice can be extremely dangerous so make sure no one approaches the climbs without wearing a helmet.
Mountaineering (climbing and hiking) is de facto an activity which carries certain inherent risks. Neither the MCSA, nor any of its members or representatives accept responsibility for any deaths, injury or illness sustained or suffered by any person or for any theft, loss or damage to any property that result from participation in MCSA activities, no matter in what manner caused and whether allegedly due to negligence or not.