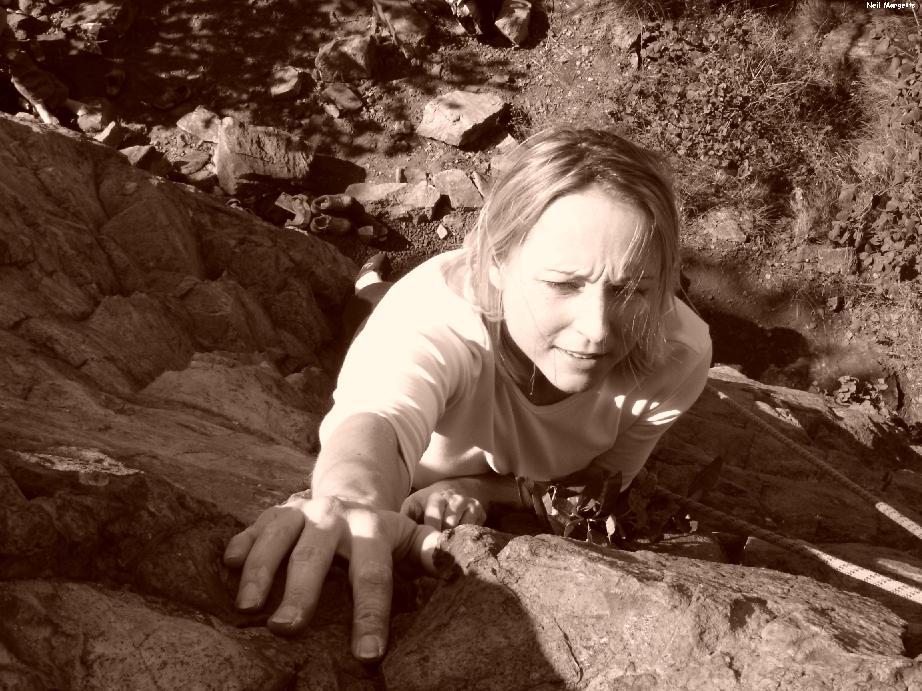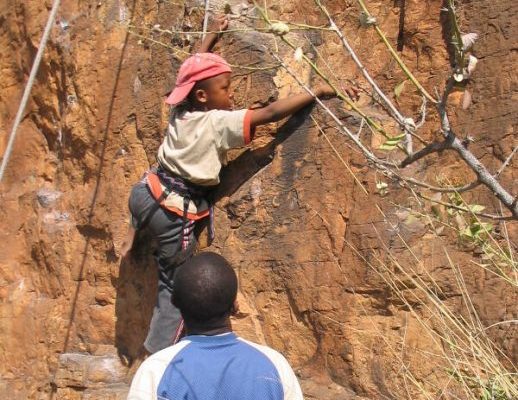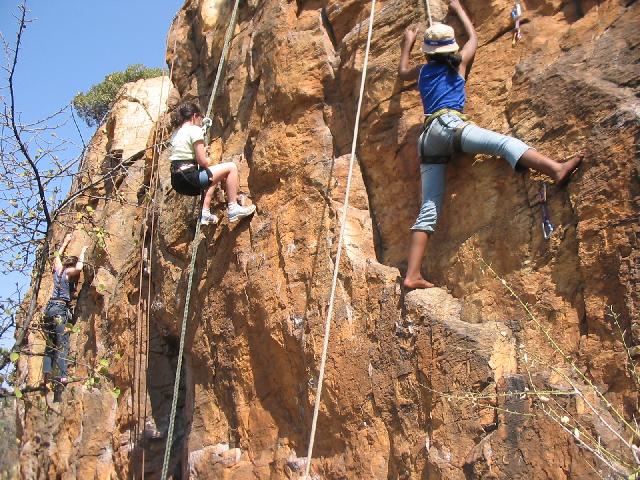 This is a small crag near Johannesburg with an astonishing number of climbs – over 100 short sport routes and the odd trad line. Access is easy and grades range from easy to moderate, making it ideal for beginners and for training. It's usually quite busy on weekends.
The crag is on public land. Otherwise this venue is open to the general public.
Approximate travelling time from Johannesburg
The crag is situated in Roodepoort on the West Rand about half an hour's drive from the general Randburg, Sandton area.
Parking is on an open piece of ground 5 minutes walk below the crag, and also at the local Spar and then walk up to the crag. It is situated on Witwatersrand Road in the Strubens Valley area. Generally the area is safe during daylight hours on weekends, but care must be exercised when after hours or nearing dark as it is an open access piece of land.
It's a 5 minute uphill walk to the crag, or about 20 minutes from the local Spar.
None available. This is a day crag.
Availability of water for drinking
None available, so bring your own.
There is an internet route guide available on: www.climb.co.za
There is also a print version: Crags of Gauteng published in 2003, but this may not be 100% up to date.
Strubens Valley consists of an upper and lower sector which have over 60 bolted and some less inspiring trad lines between them: Routes on the lower band are generally short with plenty of bolts, making it an excellent beginners' crag. Among the Upper band crags, those that are overhanging at the base generally host the most strenuous and highest (thought never higher than 12 metres) routes. Some of the lines on this band are traditional climbs. Being almost east facing, the crag sees some sunlight in the morning but is usually shaded in the afternoon. Note: There's also a bouldering area close by, online guide: www.climb.co.za 
Generally this is a child friendly venue, but it is only a rock strewn hillside, so some care needs to be taken and children will have to be kept entertained.
Care needs to be taken to ensure that one is not there at dusk and that you are not the last climber at the crag, as this opens up opportunities for criminals.
Mountaineering (climbing and hiking) is de facto an activity which carries certain inherent risks. Neither the MCSA, nor any of its members or representatives accept responsibility for any deaths, injury or illness sustained or suffered by any person or for any theft, loss or damage to any property that result from participation in MCSA activities, no matter in what manner caused and whether allegedly due to negligence or not.