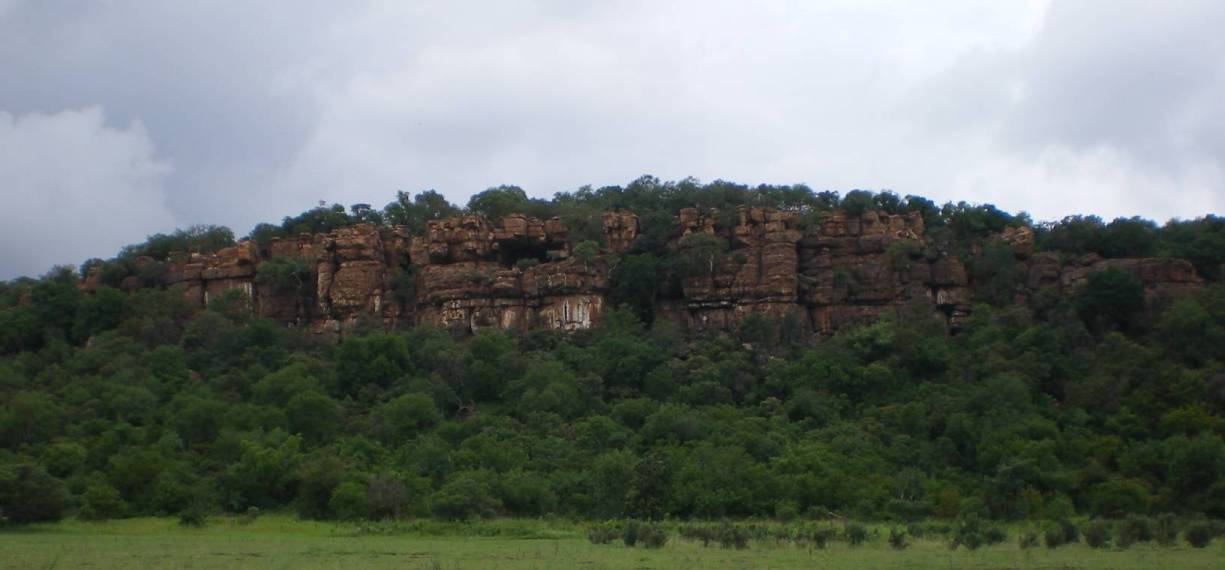 Crag is on private property north of Pretoria off the Moloto Road. Various grades from 10-24. Also some bouldering.
All climbers must sign in at Mutango Lodge and pay entrance fees before proceeding to crags. Current cost R50 per person.
Approximate travelling time from Johannesburg
Approx 1 hour. Take the N1 North, turn off at the Zambezi drive toll plaza, currently R720. Turn right, (east) towards Cullinan. Turn left at the first robot after the highway on-ramp, which is the road towards Moloto. Continue for 24.9km, you'll clearly see the rock face and the entrance to Mutango lodge on your right hand side. Enter the roadside gate and drive a couple of hundred meters towards the second gate & guard which is clearly visible from the first gate.
Park at the base of the cliffs. Entrance is on left hand side before main entrance. Visitors must report to reception first.
Walk-in can be a little overgrown, but fairly easy. Takes about 10 minutes.
Accommodation can be arranged at the lodge, where there are chalets and camping.
Availability of water for drinking
There is no water at the crags.
There is a swimming pool at the lodge.
Some walking trails around the tops of the crags. Lodge arranges host of corporate and team building events
Usual. Some of the rock can be loose.
Mountaineering (climbing and hiking) is de facto an activity which carries certain inherent risks. Neither the MCSA, nor any of its members or representatives accept responsibility for any deaths, injury or illness sustained or suffered by any person or for any theft, loss or damage to any property that result from participation in MCSA activities, no matter in what manner caused and whether allegedly due to negligence or not.