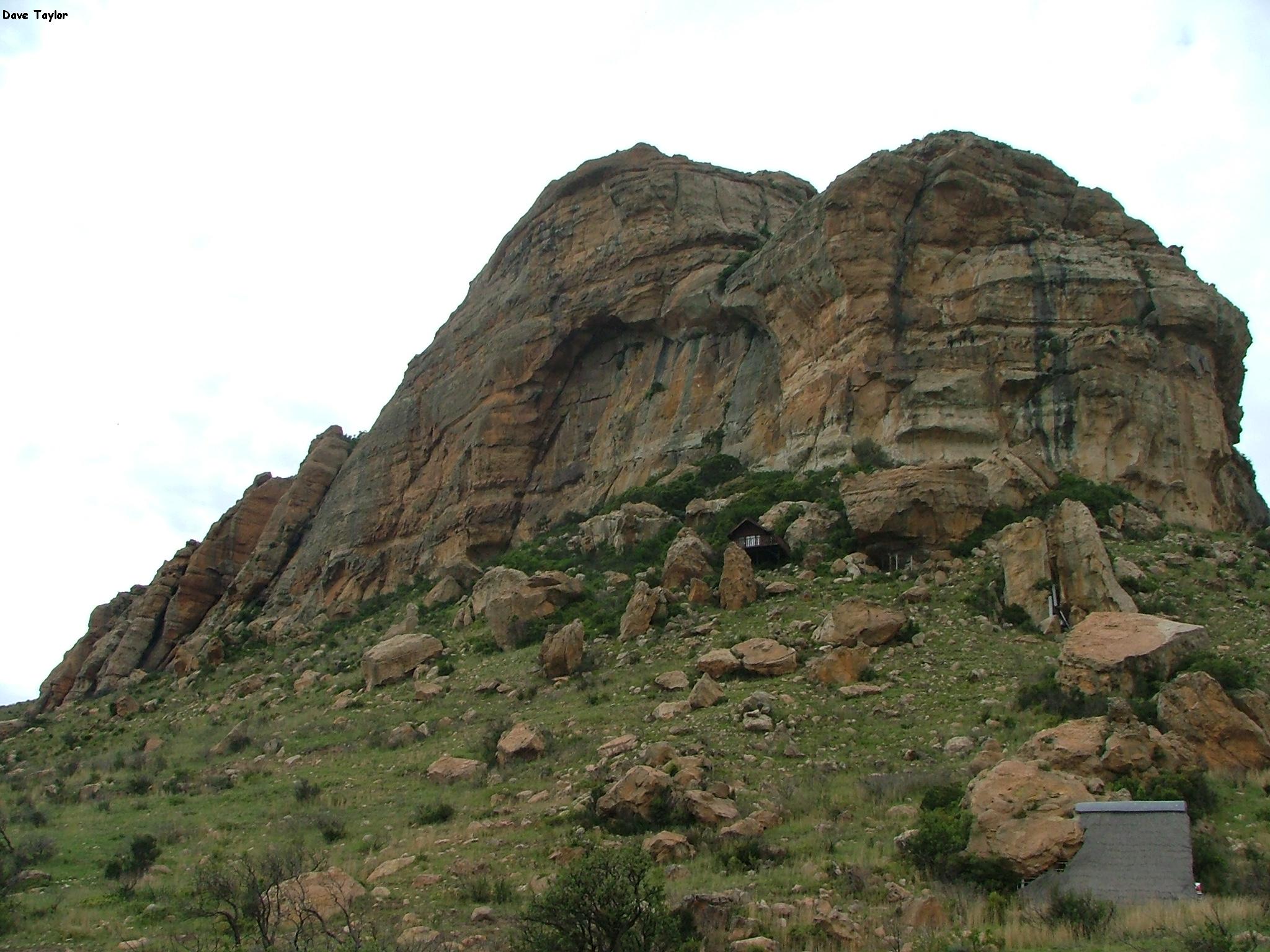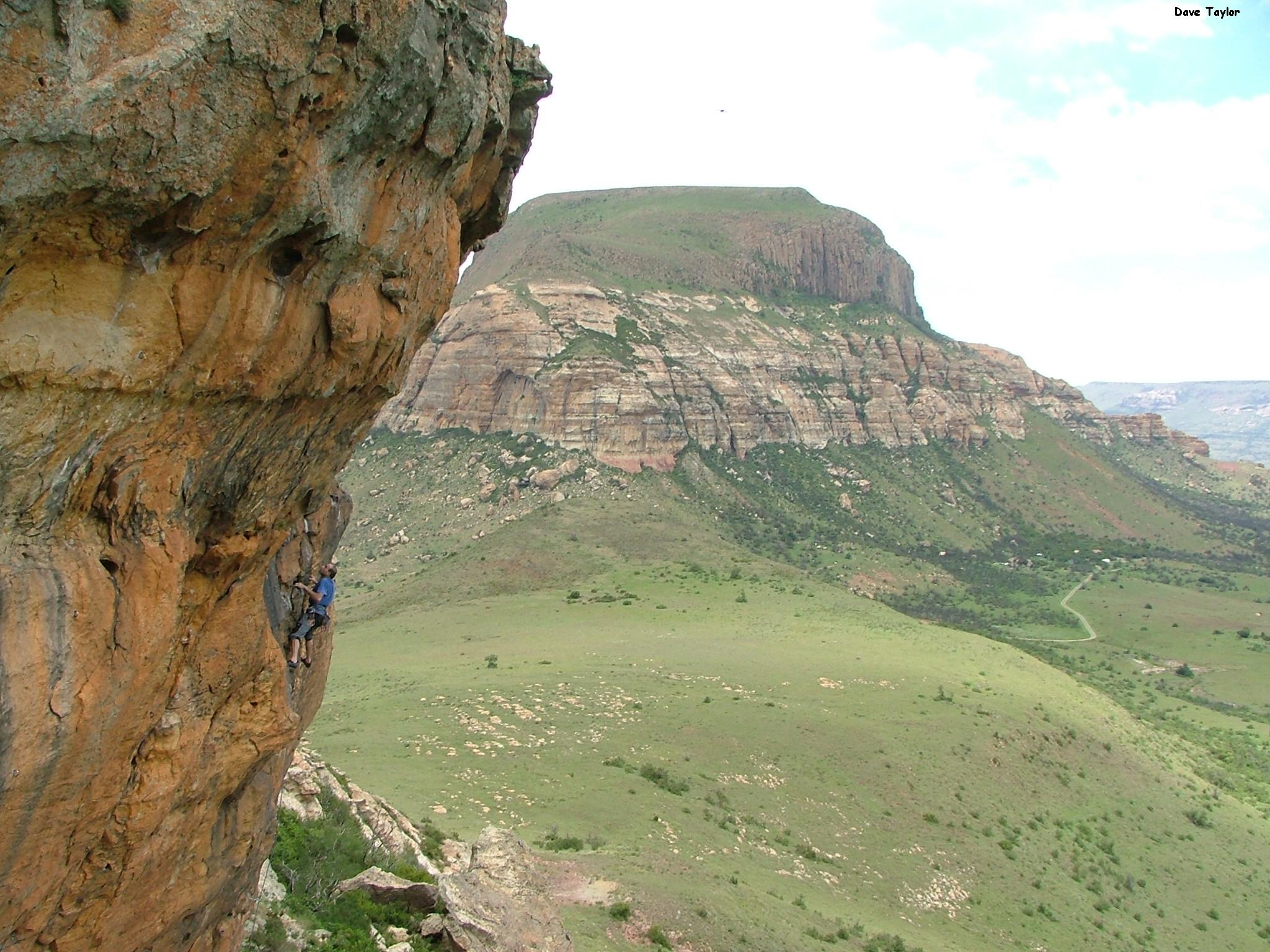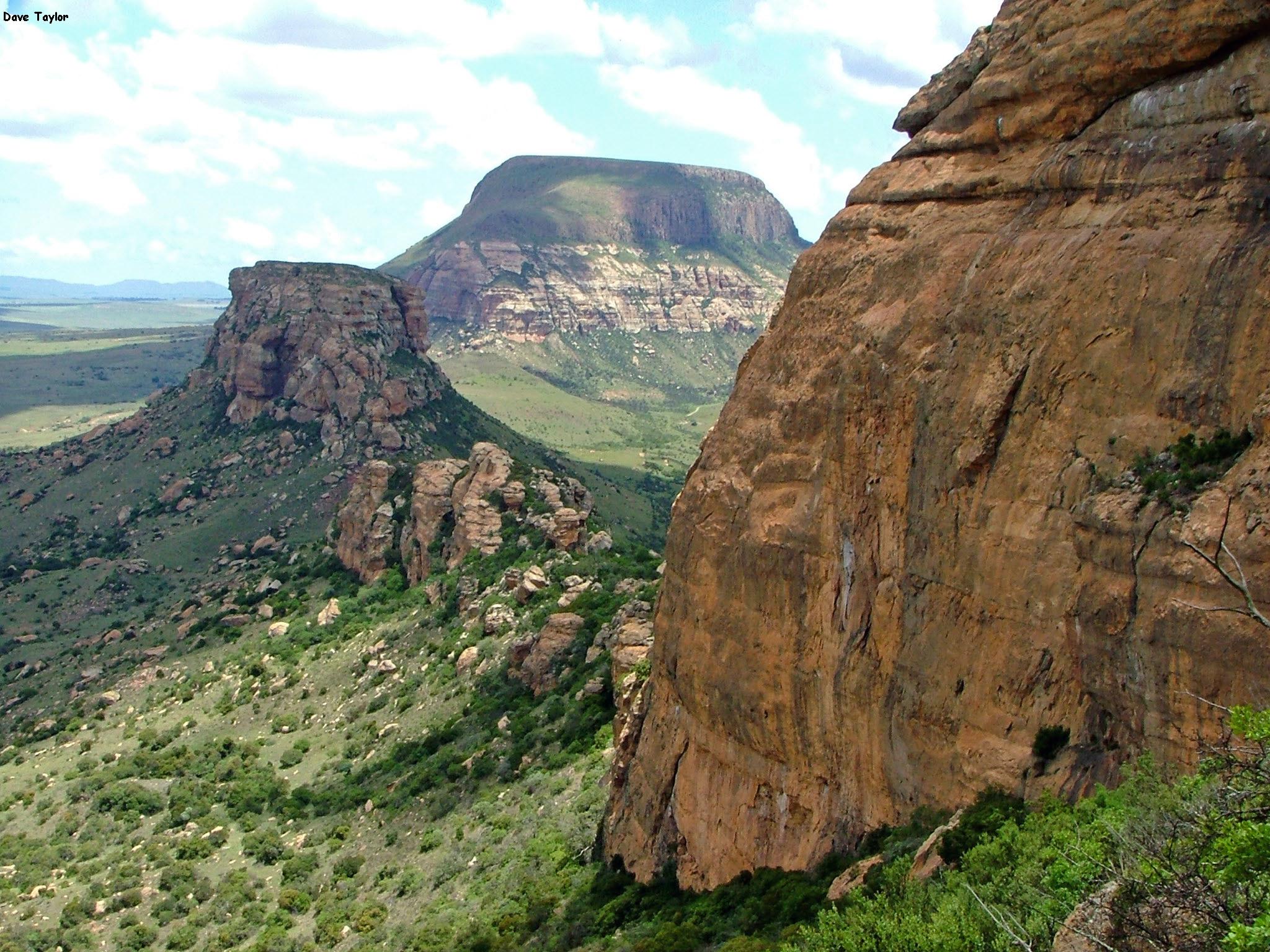 Located on a private game reserve just north of Harrismith, Mount Everest (previously also known as Eagle Mountain) has it all. Over 140 sport routes, 12 multi pitch bolted routes, about 20 traditional lines, and some 120 boulder problems. Most climbing areas are suitable for beginners and advanced climbers alike and the views, especially on the multi pitch lines are spectacular, providing a real "out of Africa" feeling.
Approximate travelling time from Johannesburg
Parking is available at the campsite or outside your chalet. Most climbing areas have designated parking spots for ease of walk-ins. Please make sure that you park off the road and do not block entrances to chalets.
Most areas are within easy walking distance from designated parking spots.
Accommodation is available either in the campsite, which has full ablution facilities (including hot water), or in self catering chalets. Camping costs R70 per person per night, while the chalets, which sleep between 3 and 10 people, cost between R600 to R1000 per night (prices for 2012).
Availability of water for drinking
Drinking water is available at the campsite or from the chalets.
You can pre-order "Rock Climbing at Eagle Mountain" / Gavin Peckham by contacting the author directly:

Email: gpeckham@pan.uzulu.ac.za

Tel: 035 792 4543 (a/h).

Alternatively, you can purchase the guide at Mount Everest's reception.
The grade range of the 140 sport routes is 8-28, while the multi pitch bolted lines range from 11-28. Most of the routes are in the beginner/ intermediate range, making Mount Everest an ideal destination for less experienced climbers. In addition there are excellent traditional lines but the rock is soft, so one must make sure of gear placements. The 120 odd boulder problems vary from easy (3) to very hard (7C). Currently there is no route guide for the boulder problems. Similar to Swinburne, the rock is relatively soft and friable, with a good possibility of holds breaking off. Wearing of helmets, especially for belayers and people at the base, is highly advisable.
There is a pool area and a dam with a fufi slide. The pool area has picnic spots, braai facilities, swings and a jungle gym for children.
Chalets and the campsite have braaing facilities. No other fires are allowed.
Apart from climbing, the hiking and mountain biking (bring your own bike) at Mount Everest are excellent. In addition one may fish for bass or go bird/ game watching. All activities are in a magnificent setting with stunning views.
Other than the rock, the only danger is from the volatile weather. Summer can be extremely hot, while winter can bring snow and very windy conditions. Come prepared for all possibilities, i.e. from down jackets to sun block and shorts.
Mountaineering (climbing and hiking) is de facto an activity which carries certain inherent risks. Neither the MCSA, nor any of its members or representatives accept responsibility for any deaths, injury or illness sustained or suffered by any person or for any theft, loss or damage to any property that result from participation in MCSA activities, no matter in what manner caused and whether allegedly due to negligence or not.